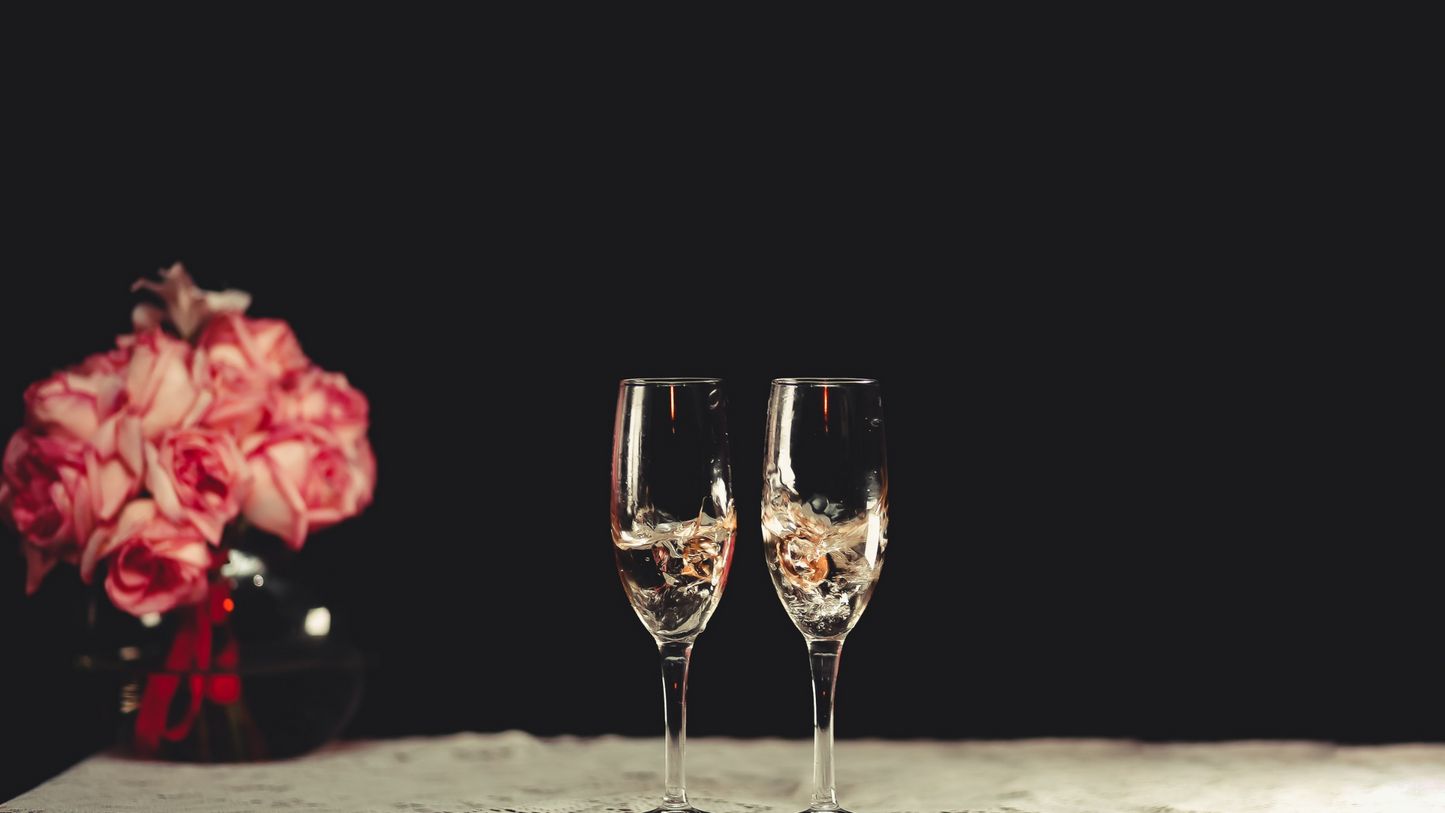 They say cooking is love made visible and here at Emma Wallace HQ we have to agree! 
Nothing quite beats a beautiful meal and this Valentine's Day we're making the most of lockdown by getting creative in the kitchen. 
If you're longing to be a domestic goddess, then check out our five favourite recipes that bring the love this 14th February. Whether you're celebrating with your boyfriend, husband, girlfriend, or bestie, it's time to put on a feast and show them how much you care. 
I'm so fond-ue of you! 
Cheese fondue is fun and cosy in equal measure, setting a playful scene for you to cuddle up to. Grated cheese, cornflower, wine, nutmeg, sake, white pepper and lemon juice come together to create the most delicious dish that's perfect for dipping your favourite bread, meats and pickles in to. Mix and match your favourite cheeses to create a decadent feast and, for a cute touch, use a heart shaped cookie cutter on your bread to create a themed touch. Check out our favourite recipe here: Fond of fondue? You can't beat this easy cheesy recipe
Mad for madeleines 
When you're ramping up the romance, a sweet treat never goes a miss but most of us don't want an overtly heavy dessert. Draw some inspiration from the City of Lights (and love) and make up some Madeleines. These fluffy and light bites are perfection – sweet and subtle, they'll transport you to the street of beautiful Paris in an instant. Dust with sugar and you can always dip in chocolate for a naughty touch. Get your bake on here: Daniel Boulud's Madeleines Recipe | Bon Appétit 
An appetite for aphrodisiacs 
Rich in zinc and dopamine, Oysters are renowned for being an aphrodisiac. If you're looking to spice up the night, then a platter of the sea's finest is your go to. To make it special, dress your oysters to impress with garlic, chilli and pepper berry vinegar before smoking them to add a twist on a classic. Discover how to make the most of your Oysters here: Smoked oysters with garlic, chilli and pepper berry vinegar - Recipes - delicious.com.au
Pucker up to pasta 
Remember the scene in Lady & The Tramp when the dogs accidentally kiss over their spaghetti? Well we're channelling the romance of that scene and giving it a cheesy twist. Spaghetti carbonara is indulgent and warming, the perfect dish to make you feel loved. Try it with a creamy hollandaise-style sauce and crisp pancetta for a salty punch. Finish with an egg yolk at the end for that Instagrammable touch. Get your carb on here: Next level spaghetti carbonara recipe - BBC Good Food
Snuggle up to a souffle 
Proudly rising in a ramekin, a souffle is the perfect dessert to show you care. Simple on paper but tricky to master, our favourite is this passionfruit version which is ready to bring some zest to your evening. Served with a quenelle of white chocolate ice cream and fresh fruit on top, it's a showstopper that's guaranteed to earn some brownie points. Snap up those souffle tips here.
With these recipes you'll be ready to wow anyone this Valentine's Day. Get ready to show your love in food form this February.