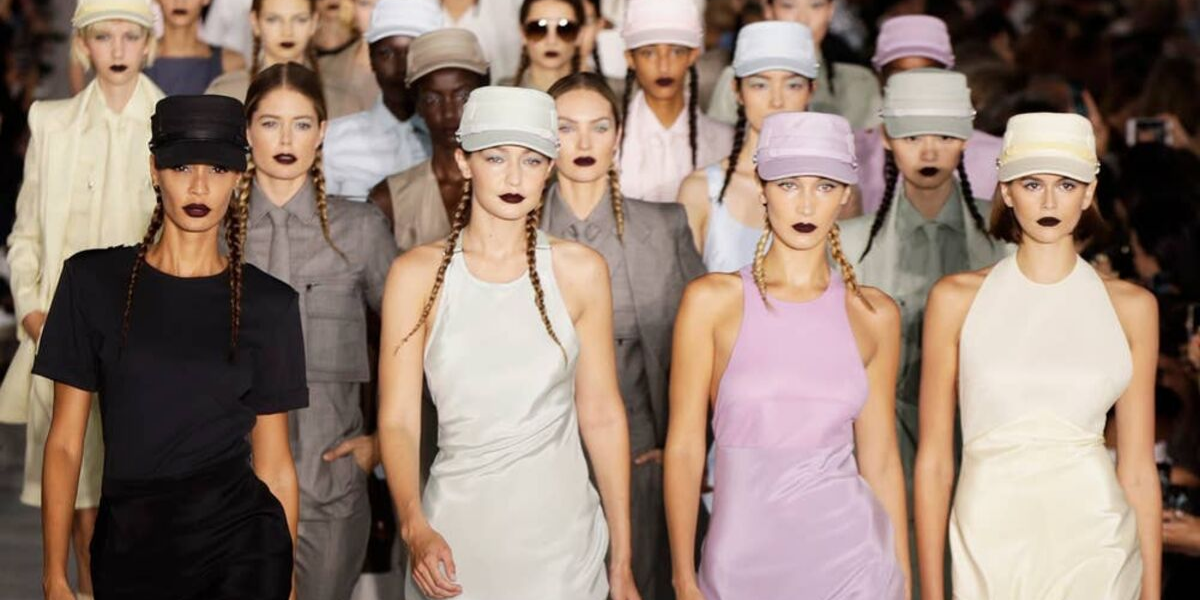 Last week, we talked about the top trends from New York and London Fashion Week. Now, it is time for Milan and Paris to shine! Here is a cheat sheet of the top trends from these two fashion forward cities. Read on to see our favourite trends from SS20 Milan and Paris Fashion Week!
Midsummer Night's Dream
Tropical print has always been a summertime favourite. With J.Lo rocking Versace's reimagined version of the green dress she wore to the Grammy Awards in 2000, this trend has taken the internet by storm. Not only does this print match the warm summer weather, we have also found it being placed on different silhouettes - silk dresses, slip on dresses, shirts, shorts, jackets… From now on, with the blessing of Versace's cheeky play on this print, we will be able to see more tropical prints this coming season. (From left to right: Versace, Missoni and Marni)
Orange Soda Fantasy
Bright orange hasn't made a major appearance on the runway for quite some time now but what we're witnessing is that it's making a huge comeback. This season, this pop of bright orange can be found across both Milan and Paris shows and we are obsessed! Orange is said to give off an energetic feeling and it is perfect for summer! (From left to right: Courreges, Prada, Moschino and Alberta Ferretti)
Suit Up
Women's tailoring has become more and more popular for the past few years and we can see why. This season, a lot of designers have taken this trend up a notch: by pairing the classic suit and tie with shorts. What a modern twist to this iconic ensemble. What's more is that these looks are mainly monochromatic - even more effortlessly chic! (From left to right: Max Mara, Ermanno Scervino, Annakiki and Sportsmax)
Rainbow Leather
First thing that comes to mind when mentioning leather has to be the black leather jacket. But in SS20, leather has been seen in all colours and pieces - from a purple leather trench coat to a neon green leather co-ord set, this trend is sure to satisfy all the ladies out there who love this classic fabric, but want a whimsical touch. (From left to right: Nicola Brognano, Annakiki, Prada and Marni)
50 Shades of Blush
Blush is a great colour for Spring for its romantic nature. So, it is no stranger that this delicate colour is seen across the runways in Milan and Paris: from a more nude blush to a full-on pinky blush for every skin tone. Everyone looks great in pink, so why not invest in a piece? (From left to right: Givenchy, Hermes, Issey Miyake and Elie Saab)
Deconstructed Blazer
Riding on the tailoring trend, brands are not only doing proper suits with a traditional cut but a lot of them are playing with the structure of this classic piece by deconstructing it. Last week, we talked about the deconstructed trench in New York and London. This week in Milan and Paris, it's all about the deconstructed blazer - deconstruction and pushing boundaries are everywhere in the fashion world! (From left to right: Balmain, Loewe, Ann Demeulemeester and Maison Margiela)
And that's a wrap for SS20 Fashion Month, which of these trends from all the major fashion weeks is your favourite?