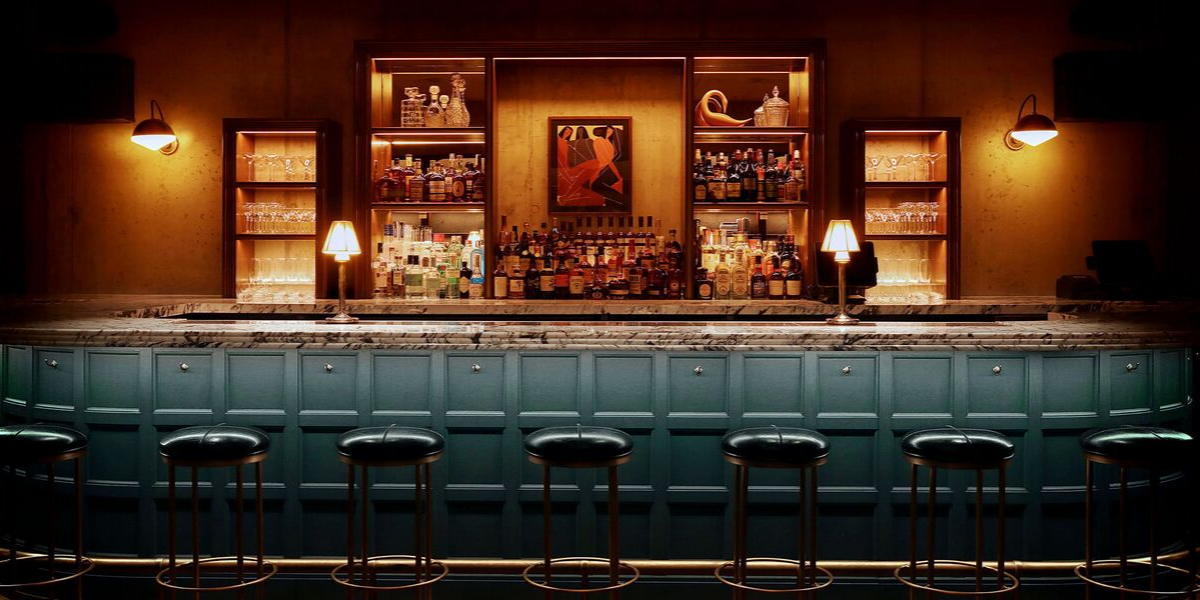 With both New York Fashion Week and London Fashion Week behind us, the whirlwind of runways has left many of us feeling exhausted. When it comes to that post Fashion Week lull, nothing quite helps you decompress and refresh from the style extravaganza like a cocktail in a cosy location!
This week we're rounding up the best bars in both cities to fashionably unwind at. Check out our guide below and get ready to chill with a drink in hand…
Scarfes Bar at The Rosewood Hotel, London
With an interior inspired by a classic gentleman's club, Scarfes is the ultimate destination for those who want to feel cosy and luxuriously comforted. A roaring fireplace combined with dark wood sets the scene for a rather impressive and warming cocktail list. With live music every night you can grab one of the plush wingback chairs or velvet booths and reminisce of your favourite Fashion Week looks all evening.
Bloomsbury Club Bar, London
For those seeking a cosy destination to restore and revive head inside the Bloomsbury Club Bar to discover a wooden den that will have you dreaming of a ski lodge getaway to recover from the hectic runway reviews. For a special touch, wrap up warm and pay a visit to the twinkly, vine-clad terrace that sets the scene for a magical evening. Perfect for those who don't want to forget the glamour of Fashion Week just yet…
Black Mountain Wine House, New York
Another cabin inspires space that will instantly make you feel as though you've embarked on a restorative rustic retreat. Snag a seat around the wood-burning brick hearth and make your way through the incredible wine list. For those eager to edge into winter, the mulled wine will help you to forget the stresses of September and slip you into the new season.
Doodle Bar, Battersea, London
Relaxing in a big chair with a cocktail in hand sounds pretty ideal to us, but for those who like to unwind by being slightly more active, Doodle Bar is one of the coolest alternatives. Not only can you show off your ping pong skills with a friendly match, as the name of the bar suggests, you can showcase your creative side by covering one of the venues many chalkboards with your own sketches. Perfect if you're feeling inspired to design after seeing so many incredible Fashion Week creations!
Le Bain, New York
For those who want to soak in some views and relax in the last moment of sun before Fall truly hits, then Le Bain in the perfect spot for you. Located at The Standard High Line in downtown New York in the Meatpacking District, this roof terraces offers breath-taking views that will instantly help you to forget the chaos and breathe. Visit during the afternoon for relaxing drinks in the sun and get ready to unwind.
The #EmmaWallaceWoman is always ready to wander, but sometimes staying still and taking in the moment is exactly what you need.