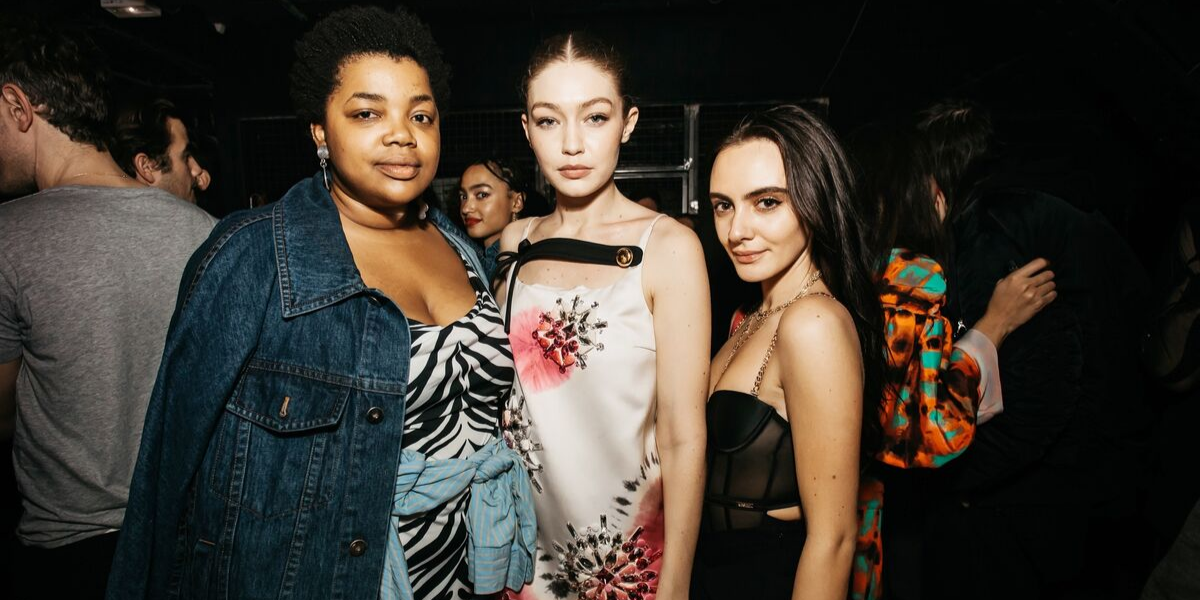 New York and London have just had their fashion weeks and it's been a blast! There were so many beautiful shows and looks from this season and this week, we rounded-up our favourite trends from these two cities!
Polka Polka
Polka Dots are experiencing a huge comeback in New York this season! We can see that a lot of brands are reimagining this 1950's classic print in so many variations. This print doesn't just come in black and white anymore - they come in all colours, materials, density and shapes! (From left to right: Carolina Herrera, Marc Jacobs & Michael Kors Collection)
Prime in Lime
Neon took the fashion world by storm last Spring and it is here to stay, especially Lime Green. On the runway this season, we can still see a lot of neon/lime green selected as pops of freshness and we are super excited to see what everyone is pairing this challenging colour with! (From left to right: Stine Goya, Jonathan Simkhai, Helmet Lang & Tibi)
White Suit Power
Everyone loves a great suit - and this season, white suits are slaying the runway in all shapes and forms. From casual to tailored, from cream to ghost white - they are everywhere! If you are thinking of investing in this classic set, go ahead and try it - we are sure it will soon become a go-to in your wardrobe! (From left to right: Alexander Wang, Tom Ford & Marc Jacobs)
Crisp Cotton
Cotton has always been a popular choice amongst designers in spring and summer, but this season designers have taken this fabric up a notch by choosing crisp cotton due to its cooling and comfortable nature. This fabric has been made into dresses, shirts, tops, trousers, skirts… anything you can think of! (From left to right: Roksanda, Rejina Pyo & Molly Goddard)
Trench Reimagined
The majority of fashion lovers must have owned one trench coat in their lives because it is such a classic for the unpredictable weather. This season, British designers have reimagined this timeless piece and deconstructed it into something we've never seen before - with different shapes, sleeves and even patch work! (From left to right: Ports 1961, Simone Rocha, JW Anderson & Burberry)
Draping
Draping is nothing new in the fashion industry but in these two recent seasons, it has made its way back to the runway. From softly draped details to heavily draped dresses, the variations are endless. Draping is not everyone's cup of tea but if it is yours, you are in luck because it's not going away anytime soon! (From left to right: Burberry, JW Anderson & Richard Malone)
A round of applause to all the designers pulling off such fabulous shows and iconic pieces! Which trends are your favourites?