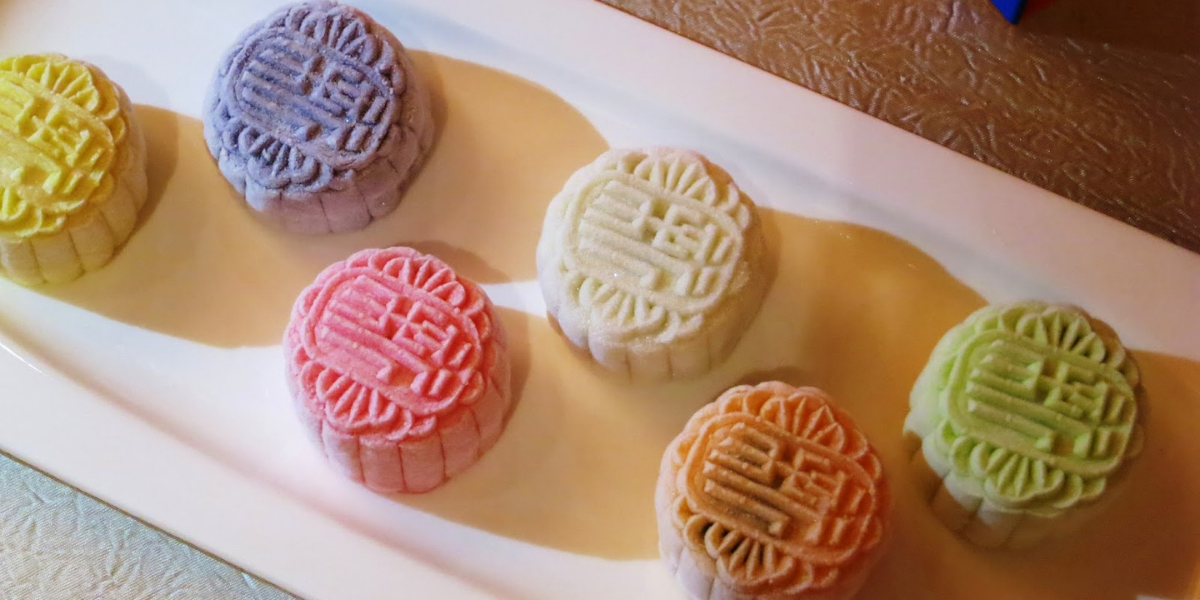 It is almost Mid-Autumn Festival, a holiday for families to reunite - to take a break from their busy lives, to gather together and have a nice family dinner! Mid-Autumn Festival originated from the ancient Chinese tale of Chang-e: a heroine who sacrificed herself to save her loved ones. Our new AW19 collection took inspiration from her courage and femininity to create a collection that celebrates the beauty and bravery of all the strong women around the world. This week, let's dive into the traditions of Mid-Autumn Festival and explore what to wear for this festive occasion!
1. Family Dinner
The biggest tradition of Mid-Autumn Festival has to be the family reunion dinner. The main idea behind this festival is to be united and joyous as a family. Much like Thanksgiving, the elders would often cook a big meal at home or bring everyone out to dine at a nice restaurant - and have a good time. It means that you have to wear something that can provide you with a bit of room, even when you are stuffed with delicious food. Our new Zhi Ruo Skirt is so roomy and you won't have to worry about your 'food baby' showing! Keep it classy with our classic Lina Top - you'll be ready as ever to tackle the feast!
2. Mooncake & Tangyuan (glutinous rice flour ball)
Mid-Autumn Festival is also known as the Mooncake Festival because it is such an iconic tradition. This sweet little pastry is a traditional mid-autumn treat and definitely loved by many! In recent years, it has evolved into many different flavours and colours - but the most traditional ones are the ones shown on the left: lotus seed filling stuffed with salted egg yolk. Tangyuan (glutinous rice flour dumplings) would also be eaten, again symbolising the reunion of loved ones. To help you embrace this tradition, we've chosen our yellow Gho Skirt to match with the colour scheme and a clean white Lien Shirt for a sophisticated yet preppy look.
3. Moon appreciation
After dinner, families would often go to a park, or open areas, to appreciate the bright full moon. Children will play with paper lanterns and will light up candles. Paper lanterns come in different shapes and forms - fruits, animals, and traditional pipe-organ-shaped ones as shown on the right. Because you will be constantly on the move, it would be best that you don't wear skirts. We picked our Zhen Romper and a pair of thigh high boots to keep your legs warm from the evening breeze!
4. Light and Display Paper Lanterns
You'll also find lanterns and themed installations put up in public parks, malls and open community areas. One of the most popular activities on Mid-Autumn night is to visit these installations! More often than not, they will be arranged to tell stories about Mid-Autumn Festival gods and mythical characters. Parents also like to take their children to see those lanterns and perhaps, tell them a little about the ancient tales of Mid-Autumn Festival, while couples go for a romantic stroll to immerse themselves in these beautiful exhibitions. Either way, we have picked our Ai Jumpsuit for this relaxing night. Our rich blue culotte jumpsuit provides both comfort and glamour. When paired with white sneakers, this jumpsuit becomes a laid-back one-piece. When paired with heels, it is instantly transformed into effortlessly elegant dinner attire.
5. Fire Dragon Dance
We saved the best for last: the Fire Dragon and Lion Dances are both very significant facets of Chinese culture. In Hong Kong, during the Mid-Autumn Festival, the Fire Dragon Dance will take place in Tai Hang - this little neighbourhood instantly comes alive, roaring with drum beats and its streets packed with eager pedestrians, who come out to share the spirit of Mid-Autumn. There's no better way to revel in the festivities than to dress up in our vibrant Shu Skirt - its beautiful pops of colour perfectly compliment the festival. Top it off with our black Jia Top and a pair of pointy heels and you're equally fit for a night out afterwards!
Our new AW19 collection launches on September 12, so stay tuned to shop our latest drop just in time for Mid-Autumn Festival! Do you have any exciting plans? Whatever you do, have a wonderful holiday celebrating the moon!