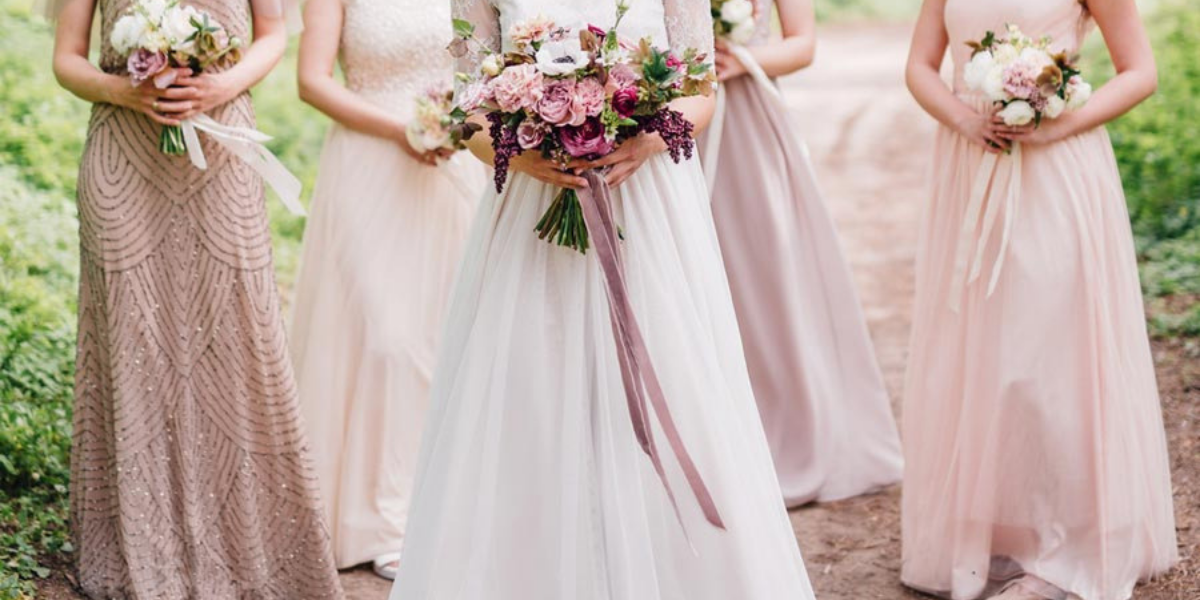 Last week was the New York Bridal Fashion Week and we were blown away by all the astonishing gowns from the runway! This week on the Style Blog, we were inspired to dress and celebrate the union of loved ones. Here are our top 5 picks for different types of weddings that you might need to attend in the wedding season!
1. Church
The classic religious wedding has always been the popular choice for most. Usually for a cathedral wedding, the dress code is more conservative and formal. Our pick for this sacred occasion is the made-to-order Rayne Dress. Our bright red, slim fit textured midi dress gives a degree of boldness with the choice of colour, yet maintaining a classy and clean look without stealing the show from the bride. Top the look off with some gold accessories and you are all set to cheer on the happy newlyweds!
2. Traditional
Another favourite is the traditional indoor wedding. Whether it is held in a hotel, a ballroom or in the town hall, this type of wedding is still chosen by the vast majority of couples and the dress code for it is usually formal. Here we have chosen our glamourous Isabis Gown for this lavish day. The purple cutwork gown gives a playful yet elegant look, showing enough, but not too much skin. Whoever you are - a bridesmaid or a guest, this gown is definitely formal enough to pay respect to the occasion. Pair it up with some matching strappy heels and classy pearl earrings - dance the night away with just the right bit of flair!
3. Garden
A garden wedding usually takes place in a farmhouse, a barn or village halls for a distinctly bohemian feel. For relaxed garden weddings, wear something light and flowy to go with the theme. Our maxi printed Briar Dress is a perfect match with the blooming garden setting, sophistication and flirtiness in equal measure! Wear a flower crown to release your inner flower child. You might wish to complement the dress with some red pointy mules and gold accessories to complete this effortlessly swanky look.
4. Chateaux
Similar to the traditional wedding, the chateau wedding has a formal dress code as well. Often set in Europe, you would want to dress in a clean silhouette to pay tribute to the sophistication and nobility of the long-standing history of the chateau - nothing too fancy or over-the-top. Here we have chosen our Zia Top and paired it with our burgundy Amalia Skirt to match up to your refined beauty. Complete the look with some bowed burgundy strappy heels to elongate your legs and a thin black belt to define your waist for a polished impression.
5. Beach
For fun and whimsical beach weddings, we recommend wearing something short and loose to avoid any inconvenience from getting sand and water all over the hem of your garment. Imagine the outfit you will be wearing to a nice restaurant on a summer evening - our printed Alice Romper is the perfect fit, with just the right combination of glam and fun. Turning to shoes, it would be ideal to wear flat sandals but if you want some extra height, we recommend you to wear block-heeled sandals. We've added a pair of silver strappy heeled sandals for both convenience and style. Don't forget your sunhat and sunglasses to protect yourself from the sun!
No matter what kind of a wedding you will be attending this summer, we hope these tips can help you with appropriately planning your wedding attire, for that very special day of your loved ones!