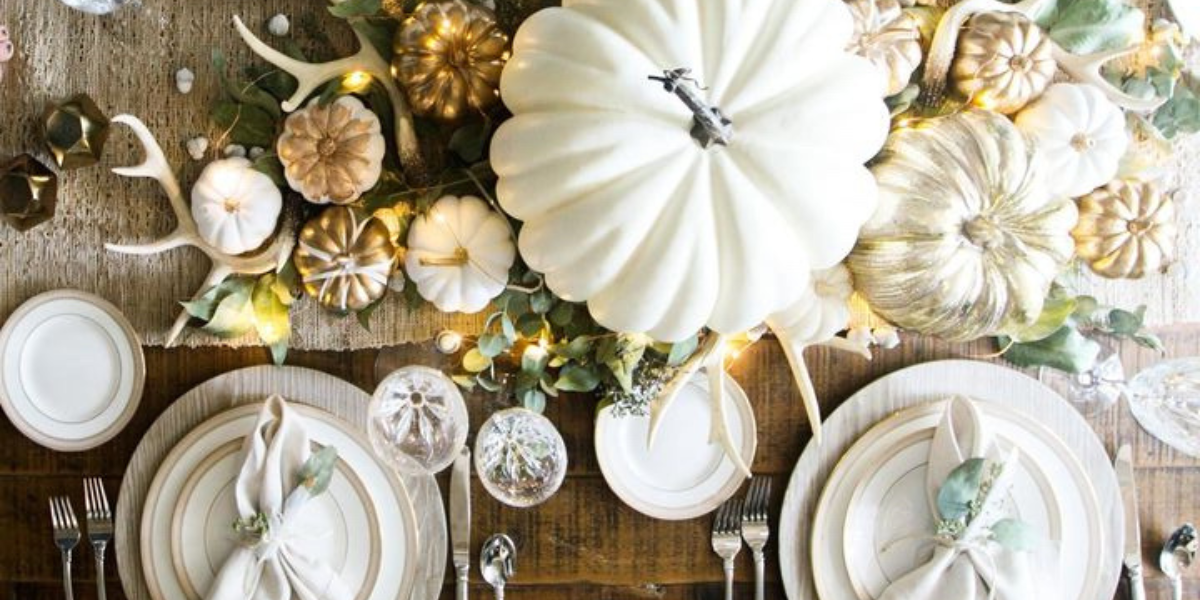 We believe the secret to having it all is knowing you already do, and what better a way to show your gratitude than on Thanksgiving. 
As November 28th approaches, we're giving you a round up of the best places to celebrate the holiday. What are you waiting for? Read on, we guarantee you'll thanks!
New York, USA
It may be the obvious choice, but with the Macy's Day Parade at its centre, the Big Apple is the ultimate destination for those looking to celebrate Thanksgiving in style. Kick start your celebrations in the days before with a visit to the New York Botanical Garden to find yourself immersed in a magical world of nature and technology. As trains wind through a wonderland of NYC landmarks and icons, the natural elements like bark, leaves, berries, and more will fill you with gratitude for your beautiful surroundings. Once you've worked up an appetite, book a table at Le Coq Rico on East 20th Street. Offering a "bistro of beautiful birds" you can either dine-in or take-out their 180-day aged turkey with fixings like gnocchi with wild mushrooms, roasted brussels sprouts with apples and bacon, and cranberry compote as well as apple & huckleberry crumble, pumpkin cheesecake, and pecan pie. No one quite does traditional Thanksgiving indulgence like New Yorkers! After a decadent turkey dinner, you can burn off all that food by joining in the Prospect Park Track ClubTrot - a race through the foliage alongside other locals where you can feel a part of the community. If all that exercise has managed to reignite your appetite, then there are bagels, fruit and hot chocolate waiting for you at the finish line. 
London, UK
With a solid number of Americans residing in the British capital city, many restaurants in London are launching Thanksgiving menus to help make the Yanks feel more at home! For those who like a decadent affair, head to Aqua Shard where Executive Chef Anthony Garlando has put together a feast for the occasion, featuring a selection of traditional American dishes with a luxe spin. Kick off the night with juniper smoked salmon with pumpkin and black truffle salad, followed by either grilled lobster with cornbread crumble or roast turkey with all the trimmings. To finish, guests can sample two decadent desserts including a mini pecan pie followed by a bigger pumpkin pie, served with sweet potato ice cream, caramelised pecan nuts and charred marshmallows. With a twist on a classic, you can start your own tradition with a touch of Britishness to boot!
Lake George, USA
For those craving an escape where you can kick back and have fun as a family, the Sagamore Resort in the Adirondacks offers just that. With an 18-hole gold course, hiking, tennis and a spa, you can truly make the most of the holiday. Get the gang together for their family movie night complete with s'mores on Thanksgiving Eve to get you feeling all warm and fuzzy before the big day. For those who want a taste of tradition, on Thanksgiving itself, you can check out the Macy's Parade on the big screen before sitting down to a traditional dinner at the La Bella Vita restaurant. The day after you can keep the celebrations going and instantly get in the Christmas spirit with gingerbread house making, a tree lighting with Santa alongside cocoa and hot toddies. The perfect festive warn up!
 Victoria, Australia
For those who fancy Thanksgiving in the sunshine, then Le Bon Ton in Victoria has got your back. Whilst the wider city may not be celebrating, you can step inside this hotspot and you'll instantly feel like you've travelled to the States. With turkey and apple sausage, creamy mashed potato mac and cheese, and sage gravy you'll be sure to leave feeling satisfied. For dessert, they're serving pumpkin pie with white chocolate cream and spiced candied walnuts - a decadent combo. Finish it off with a cocktail - 'The Hurricane' is a new Orleans favourite made and kegged in house bringing together rum, pineapple, orange, lime, vanilla and bitters for a tropical twist to your meal. 
 Chicago, USA
As Thanksgiving hits, many begin to leave the big cities and with some space to breathe, it can make visiting these American gems a hit! Not only do flights tend to be cheaper, you can avoid the crowds and truly see the city. On the day before Thanksgiving you can catch the Mayor lighting the city's Christmas tree, followed by the second-most famous Thanksgiving Day parade. Kick start the festivities and bring your skates and you can hit the free rink at Millennium Park to welcome in the winter. If you get hungry, book a table at Longman & Eagle who are delivering an upscale twist on the classic dinner. Give your turkey an upgrade with foie gras stuffing and bourbon cranberry sauce. They'll even give you a leftovers sandwich on your way out!
Now you know where you should be celebrating, get your favourite people together, grab the turkey and get ready to say thanks. Tis the season to eat, drink and be grateful!