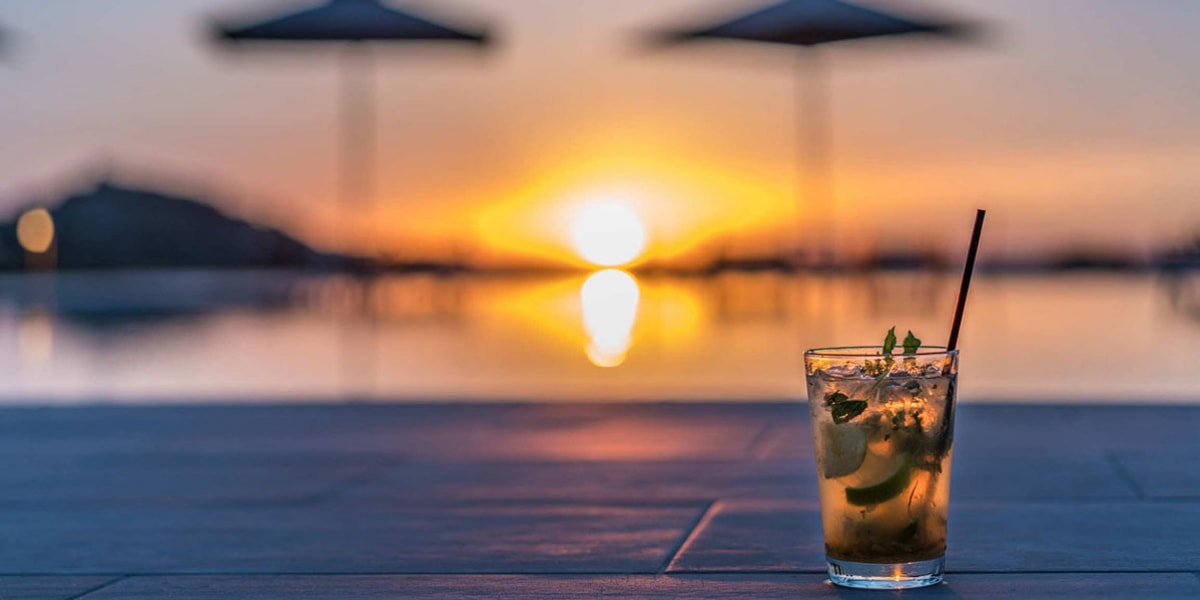 In need of an A-List worthy adventure? This week, we're giving you the lowdown on the top 5 summer holiday destinations celebrities love. The perfect inspiration for those of you planning an upcoming vacay!
So here are the five hotspots you need to be checking out in 2019…
1. Lake Como
With its roaming mountains dotted with tiny pretty villages and breath-taking panoramic views, it's no wonder the 28-mile-long lake in Lombardy has become a paradise for the Hollywood elite. George and Amal Clooney regularly take residence at their luxury 30 room villa, whilst Madonna is also a consistent visitor, alongside designer Donatella Versace who has a lakeside villa in this stunning part of Italy. Grab an Aperol spritz and your shades and you'll fit right in at one of the beautiful restaurants overlooking the peaceful water.
2. The Hamptons, USA
Hollywood's most famous flock to eastern Long Island every summer to soak up the sun on the beach, relax in their sprawling mansions, enjoy the equestrian events and hit up the adorable farm stands. Beyoncé, Scarlett Johansson, Sarah Jessica-Parker and Jennifer Lopez are just some of the famous faces you might see in the area, making it the perfect escape for A-listers who want to get away from the hustle and bustle of the city. Get the squad together for an all-American BBQ and beach party to truly experience this famous favourite.
3. Kyoto, Japan
Japan has it all, one minute you're lost in the heady chaos of Tokyo, next you're indulging in the ancient culture of Kyoto brimming with geishas and blossoms. The fascinating and diverse landscape has become a firm favourite with many celebs including model Georgia May Jagger who exclaimed; "Kyoto is so amazing. Seeing the different season changes, the blossoms. Autumn there is just so incredibly beautiful. There are 2,000 different temples all over the city. It's very quiet." Lady Gaga is also a big fan of the quirky country and regularly cites it as a favourite destination. If you're looking to indulge your cultural side, take a traditional tea with the geishas in Kyoto, before hitting the karaoke booths in Tokyo for the ultimate fusion of past and present Japan.
4. The Maldives
Pure white sandy beaches, the stunning ocean lapping at the shores, it's no surprise that the beautiful Maldives are a celebrity hit. From reality favourites likes Billie Faiers and Millie Mackintosh to members of the Royal Family - Prince William and wife Kate have even paid The Maldives a visit, this is a destination that is on every bucket list. Actress, Kate Bosworth has even gone as far as to say it's one of her favourite places on earth, and for many of the A-Listers, the appeal is in the distance and serenity the island brings. Kate expanded; "Once you get there, you feel as if you've been dropped on another planet. And there is a calm that ensues. The attachment to everything chaotic is gone." With that in mind, pack your bikini and a good book to help you unwind whilst the sound of the waves calms you.
5. Cape Town, South Africa
Beaches and mountains, wildlife and wine, the vibrant culture of Cape Town has been a celebrity favourite for years. Leonardo DiCaprio, Shakira, Miley Cyrus and even Zac Efron have all paid the city a visit to be inspired by the Motherland. With incredible scenery, Table Mountain and endless history to discover, Cape Town is certainly packed with exciting elements to discover. For a touch of Hollywood glamour in between those safari trips and wine tastings, dress up and grab a cocktail at Café Caprice in Camps Bay to make the most of sunset in SA.
Remember you're the star of your own life, so grab your suitcase and get ready for an adventure that will make you feel like an A-list legend…