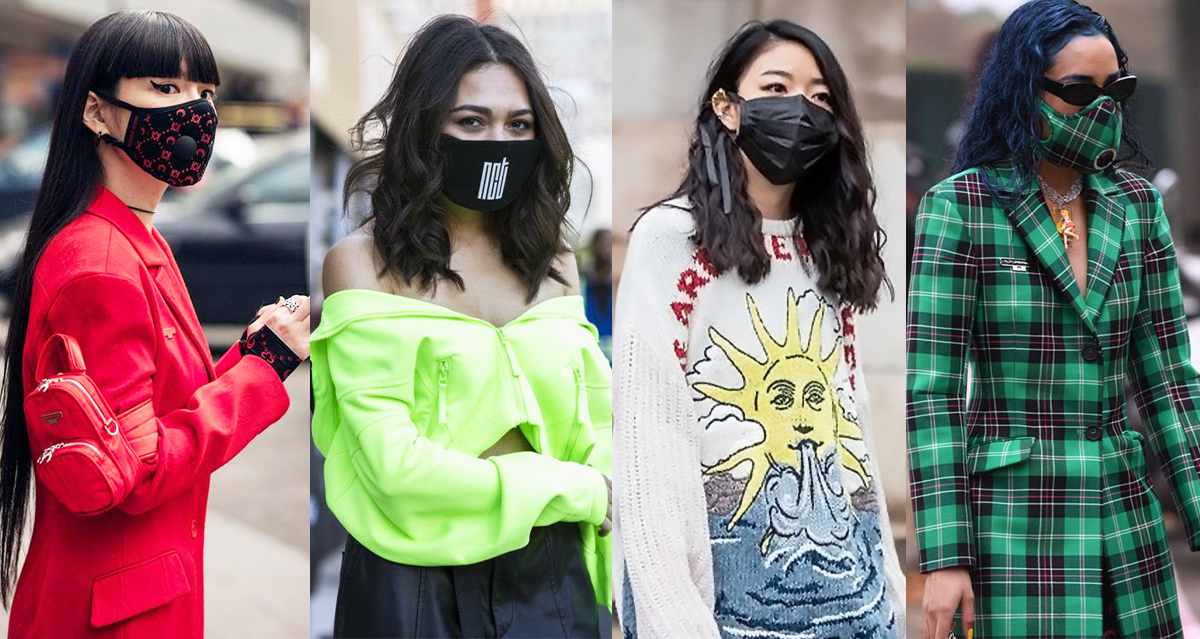 As you may have seen over the past few weeks, we have been busy bees here at Emma Wallace HQ, using our designer fabrics to craft hundreds of protective masks to be donated to those in need.
Our most recent batch made their way to Merton Mutual Aid who kindly donated them to the Royal Marsden NHS Foundation Trust. However, with masks now becoming a way of life, we wanted to share the tricks of the trade so you can make your own at home.
Follow our top tips below to create a cover up that is chic and safe in equal measure!
If you can sew…
You will need:
Two 25cm x 25cm squares of cotton fabric – pick a print you love
Two 20cm pieces of elastic (or string)
Needle and thread
Scissors
How To…
Step 1: Cut out two 25cm x 25cm squares of your favourite cotton fabric. Stack the 2 squares on top of each other.
Step 2: Fold over one side by 0.75cm and hem, then repeat on the opposite side. Make 2 channels by folding the double layer of fabric over 1.5cm along each side and stitching this down.
Step 3: Run a 20cm length of elastic (or string or cloth strip) through the wider hem on each side of the face covering. These will be the ear loops. Use a large needle to thread it through. Tie the ends tightly. If you only have string, you can make the ties longer and tie the covering behind your head.
Step 4: Gently pull on the elastic so that the knots are tucked inside the hem. Gather the sides of the covering on the elastic and adjust so the covering fits your face. Then securely stitch the elastic in place to keep it from slipping. These elastic loops fit over the ears.
If you can't sew…
Choose a freshly laundered sock (with your favourite pattern on) and lay flat with the toe on your left and the top on the right
Fold the top of the sock inwards to the heel sits on the right
Cut the foot of the sock to create a tube
Fold the sock back out
Cut along the top of the sock and fold in half on the vertical
Make a small incision against your fold to create strings to secure behind your ears
Once you're done…
Whilst wearing a mask is proving important, remember to follow the steps below to ensure it is effective!
Avoid touching your eyes, nose or mouth at all times – if you're pulling your mask down a lot you'll be putting yourself and others at risk!
Always wash your hands before you put your mask on and when you take it off
Store used masks in a plastic bag until you have an opportunity to wash them
Wash your face mask regularly with detergent in a washing machine
Now you know how it's done, why not choose your favourite fabric and get to work. Remember, we're all in this together and now is the time to do your part and keep yourself and others safe.