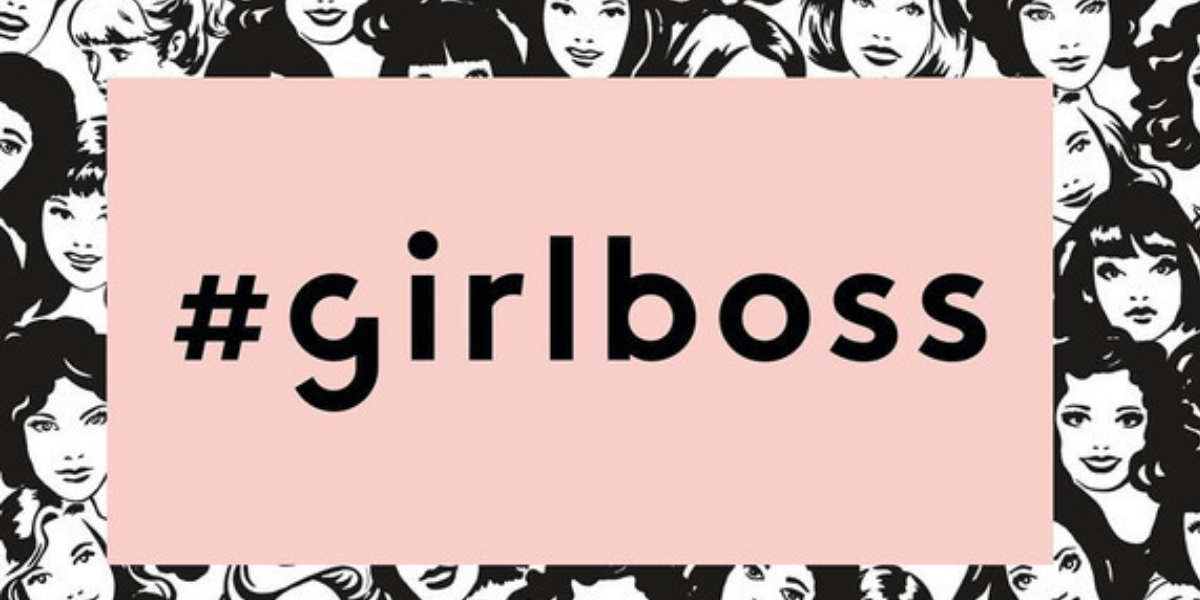 This week we're drawing inspiration from our epic Female Entrepreneurs event by celebrating some of the best 'Girl Bosses' out there! Check out our run down of the iconic female founders who are smashing it in business. We hope you feel empowered to kick start your own adventure as a result!
1. Whitney Wolfe Herd
Whitney played an integral role in the creation of dating app Tinder, but after suffering from sexual harassment within the company (she filed a lawsuit against her boyfriend and fellow co-founder stating that he harassed and threatened her after their relationship fell apart), she moved to Austin, Texas and launched Bumble in 2014. Her female-first approach, where women had to initiate messaging, allowed the app to help women to cut down on the abuse and unsolicited images they received online delivering a happier, safer and empowered dating environment. Her unique take on the tech scene means she is now worth upwards of $250 million! She is living proof that even the worst of office culture experiences can give us inspiration to build something bigger and better than ever before.
2. Arianna Huffington
Prolific mogul Arianna Huffington founded The Huffington Post and with it, started a media revolution! Born in Greece, Arianna moved to the UK in her teens to study at Cambridge. She went on to publish her first book in 1974, but it was her intelligence, political outlook and strong stance that made her become a respected commentator. In 2005, she launched The Huffington Post which has changed how we consume media! Initially starting off as a home for blogging, it quickly became one of the most widely-read, linked to, and frequently-cited media brands on the Internet, and in 2012 won a Pulitzer Prize for national reporting. However, this success didn't come without a price tag. In 2007, Ariana suffered a facial injury caused by over-exerting herself and was facing a mental breakdown. With this upon her, Arianna realised she needed to strive for balance and became an advocate for speaking out about the importance of balance and leading a happy life. In 2011, she sold the site for more than $300 million and has since gone on to turn this passion for wellness into a business. She launched Thrive Global in 2016, a well-being and productivity platform with the mission of changing the way we work and live by ending the collective delusion that burnout is the price we must pay for success! We can't get enough of Thrive and love that Arianna has utilised the experience of her own health battle to change the way we address our mental and physical wellbeing.
3. Reese Witherspoon
The Legally Blonde star has defied any blonde stereotype, seamlessly combining her career as an award-winning actress with the title of business mogul. The Oscar winner is now a serial entrepreneur, starting three companies in recent years. In 2012 she co-founded Pacific Standard, an impressive production company that developed the likes of hit movies "Gone Girl" and "Wild." However, her latest venture is Hello Sunshine, a multi-media firm which seeks to bring female-centric literary properties to TV and film. Championing female voices, Reese is helping to rid Hollywood of its gender bias and deliver diversity!
4. Jo Malone
After leaving school without any qualifications, Jo Malone initially made bath oils from her humble kitchen table. It was here that she realised she had an exceptional gift for creating fragrances which led her to launch two of the most popular fragrance brands of all time – Jo Malone and Jo Loves. The former was sold to Estée Lauder in 1999 for an impressive sum. However, whilst Jo's business success is unparalleled – she was even awarded an MBE for her services to the beauty industry, it is her real-life experience that shows she is a true hero. After being diagnosed with breast cancer, Jo underwent intensive treatment which caused her to lose her smell! Whilst this would be devastating for most, Jo rode the symptoms out and her senses eventually returned with abilities she never had before. She then founded Jo Loves which has become another smash hit, consistently evolving the fragrance space with unique innovations that capture the hearts of customers the world over!
5. Sara Blakely
As the world's youngest self-made female billionaire, you'd be forgiven for thinking Sara came from a strong business pedigree. However, the iconic founder of SPANX shapewear started off with a dose of failure! She originally wanted to follow in her father's footsteps by becoming an attorney, but after failing the LSAT's twice, she fell into sales. For seven years she worked within the rather unglamorous world of fax machine sales, cold calling and flogging her wares door to door. It was a stroke of spontaneous genius that led her to create a brand that has become a hero product for women around the globe. When trying on fitted white pants, she realised she didn't have underwear that gave a seam free line. She chopped the feet off a pair of tights and the rest they say is history! Sara believes that everyone has a million-dollar idea in them, but that success is "One percent inspiration and 99 percent perspiration", so be sure to invest the time, effort and energy to make your own dream come true!
These ladies are defying expectations and changing the game. With their stories in mind, now is the time to work hard and take your career where you wish to wander!