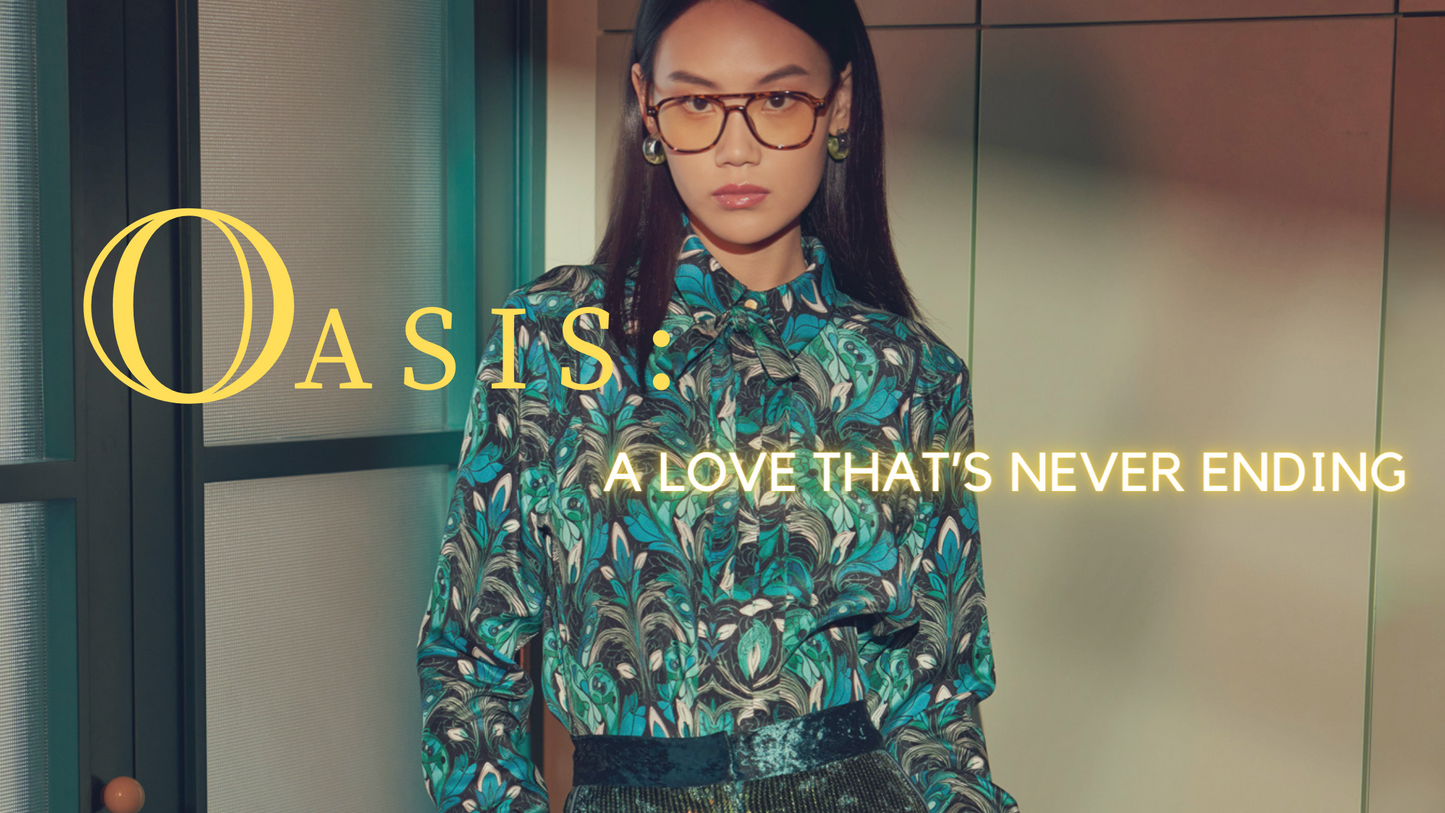 Navigating the Ancient Greek philosophy of Love, our second edit in the four part series of L.O.V.E is entitled 'Oasis'. This edit manifests the beauty in deep connections of familiarity, comfort, and unconditional acceptance, a love the Ancient Greeks referred to as 'Storge'. With shades of green inspired by nature's embrace, this edit brings a sense of peace and renewal, a feeling found in those we hold dearest.
"'Oasis' represents a timeless exploration of love - a love that nurtures and sustains us through the most meaningful relationships," shares Emma, and many of us have experienced these relationships in friends or parents, knowingly or not!


Home isn't always where you left it and I don't mean a house on wheels. We often find the greatest sense of home in the people we surround ourselves with, be it found in family, a soul mate best friend, a partner… basically you can find this love in anyone but not everyone. In a world that often emphasises romantic love or superficial connections, Oasis serves as a reminder of the importance of familial affection and deep emotional bonds. It is a platonic love that is built through shared experiences, history and familiarity. The most natural form of this love is shared between parents and children; an everlasting, evergreen, ever pure love!


Oasis boasts the striking "Oshun" print found in this edit on recycled styles from previous collections; the Teea Dress and Lienna Shirt. This print honours the Yoruban goddess of rivers in name and creation, reflecting a spirit of life, love, and joy. It's said that those who want children and who may suffer from infertility usually call on Oshun for assistance, and she picks up! She is associated with the concepts of femininity and the power of women bringing forth unconditional love.


Green is the colour of the heart chakra, symbolising love to others, forgiveness, compassion, understanding, sharing, and devotion. As Emma comments "Similar to an oasis in the desert, this collection embodies the power of love to offer solace and unwavering support." This entire edit boasts every hue of green from a bright grassy green on the Aelios Skirt to a deep emerald on the Selene Jacket, oasis is the green you'll be turning green for!

Oasis evokes a sense of comfort, connection, and unconditional love by incorporating elements of soft and cosy fabrics and natural colours. We're here as the reminder for you to appreciate the enduring, deep loves you have in your life- not every 'great love' is the passionate, exciting, consuming type. Keep an eye out for who you have those lasting, reliant, unbreakable connections with and hold them dear!