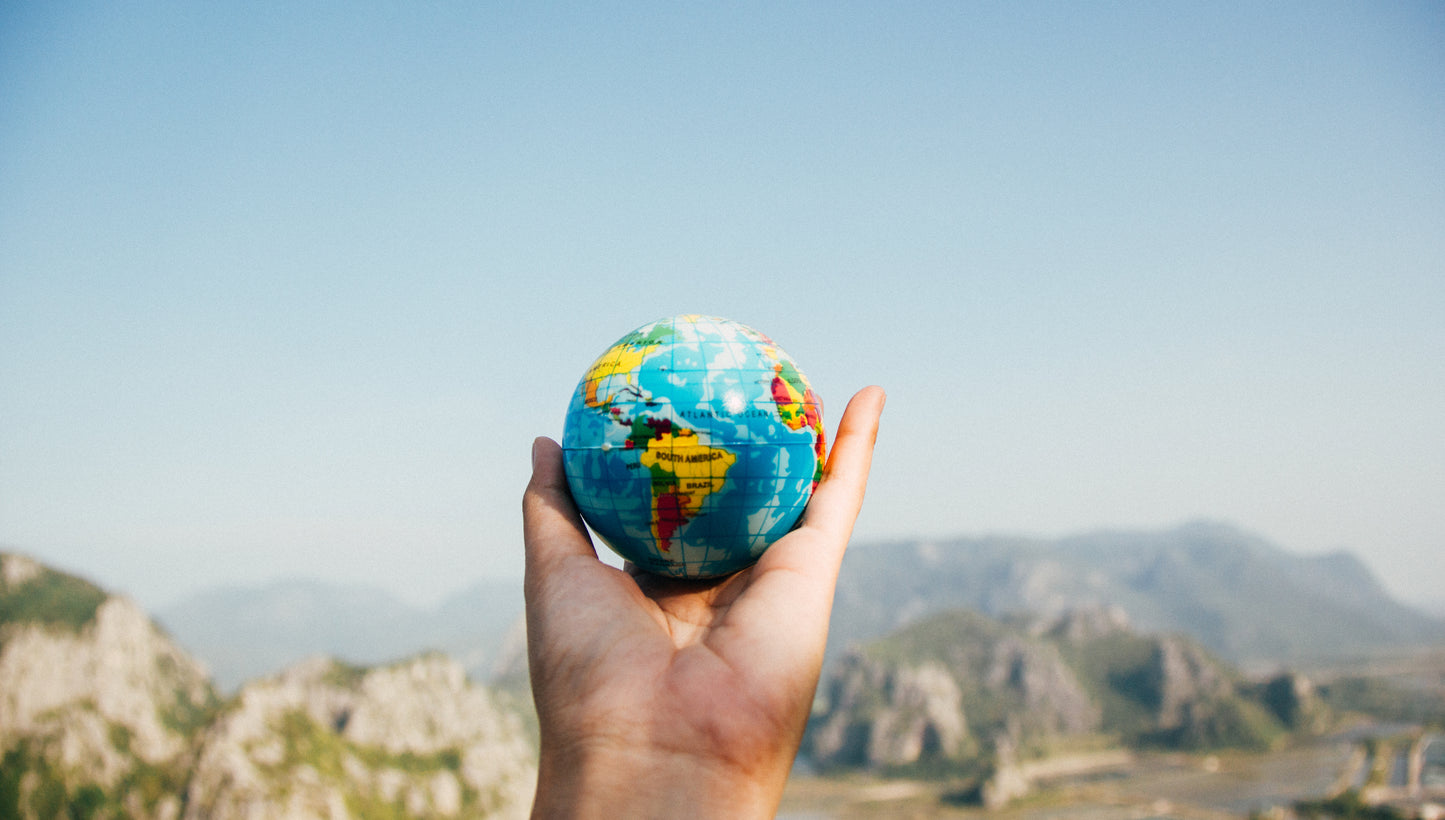 Now that borders are starting to open (at least in Europe) the adventurous #EmmaWallaceWoman can start to plan her travels again.  Those with a travel bug can take advantage of the many hospitality deals that are now launching and satisfy her travel wanderlust.  To ensure that your dream vacay is stress-free, read below on tips on how to prep for this 'new normal travelling'.
Destination Anywhere
Travelling doesn't mean having to cross borders, wherever you are take this opportunity to explore local domestic spots first.  Always thinking you have to go further afield for a holiday means you tend to miss the most amazing places right at your doorstep.  Do some research online and you will be surprised at what you find.  Rent a car and go for that road trip you always dreamed of, or get a rail pass and be adventurous.  Pretend you are a tourist in your own home country and see what delights you find!  If you really need to cross borders and fly, read on…
Safety-First
If your travel bug can't be satisfied without a flight then go for it but take the necessary precautions to keep safe.  Needless to say, fill your take-on bag with masks, gloves (for the hardcore), sanitizer both for surface area and hands and wipes! At the airport keep to social distancing rules in queues, waiting areas and elevators, sanitize hands frequently don't touch any surfaces. Once you have settled into your seat – wipe, wipe, wipe… wipe down all areas of the seat, arm rests and tray.  Keep your mask on at all times, we suggest we bring a few with you to swap for a new one on a regular basis.  At your destination, do the same and make sure you comply with the local law. 
Be Prepared
Depending on where you are flying to, make sure you are clear on the countries immigration rules during Covid as many will require extra health certificate or travel insurance.  Airline may not have the most up to date information, so check with the individual embassies or consulates instead to avoid being turned away at arrival.  Double check on quarantine laws as some countries still require you to do a 14-day quarantine period, unless you have plenty of time to waste, pick a place that doesn't require this.  Give yourself ample of time to arrive at the airport to check-in as this may take longer than usual and extra temperature checks may cause delay.
Vacay Time
Once you have arrived at your destination, keep up to date with local covid news.  Don't stress about it since you've made a decision to travel already but it's smart to know what is going on locally.  Different countries have different covid protection rules so make sure you comply with them, some will require you to download apps to check-in and out of locations. Avoid all crowded areas when possible, choosing instead to enjoy tranquillity in locations like country parks, beach or lakes as you can breathe in fresh air and enjoy nature.  Take this time to read, enjoy nature or meditate.
Enjoy your time away this summer and be safe!