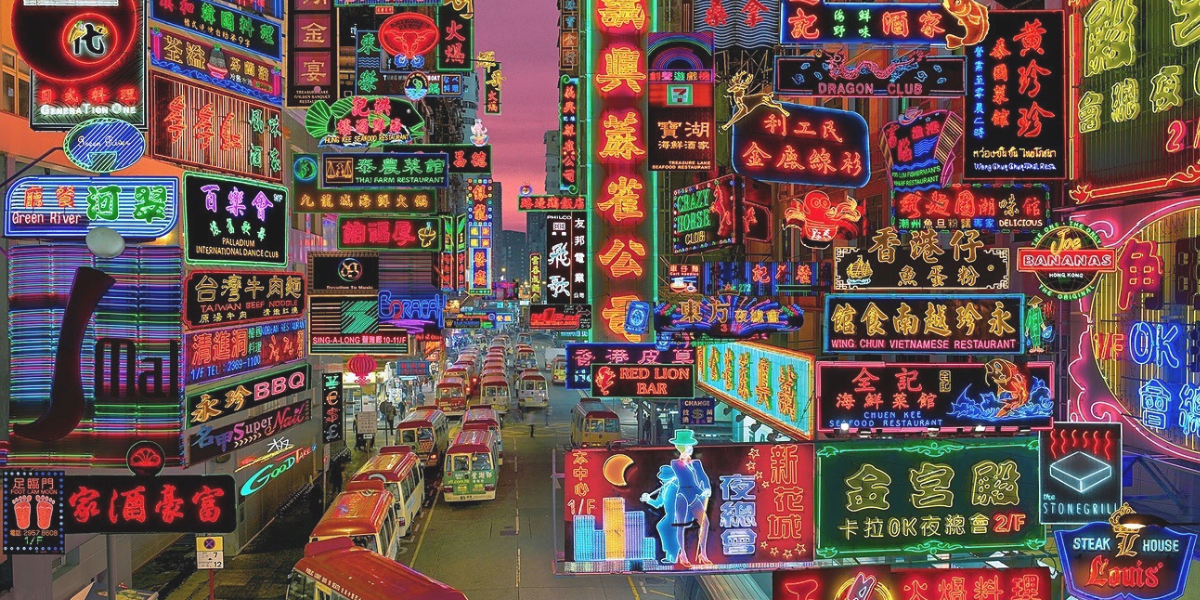 March is an important month in the world of art because it is the Hong Kong Arts Month. Throughout this month, hundreds of international and local artists are coming together in Hong Kong to celebrate their creations and inspirations, which means there will be lots and lots of events coming up this month! This week, we have put together 4 different outfits with our new SS19 collection, for 4 different events throughout Arts Month.
1. Art Basel
Art Basel is one of the biggest art festivals and has set foot within Hong Kong for almost 10 years now. This year, it will be held from 29 to 31 March at the Convention and Exhibition Centre. Since it's a very significant event, remember to pre-book your tickets to avoid the long queues. Art Basel is a fantastic way to take a glimpse into what is happening for the coming year in the world of art, plus it's a great opportunity to showcase your personal style! Visit their website here.


Here we have chosen our vibrant Briar Dress to go with this hugely influential gala. The beautifully contrasting bird print perfectly complements this important event. We chose to pair it with some nude strappy heels and gold accessories to add a touch of elegance to our look, but you can always pair it with sneakers or flats for a more laid back look.
2. Art Central
Art Central is another one of the biggest art events in Hong Kong and it mainly showcases uprising talents. For the 5th year, this event will be hosted from 27 to 31 March at the Central Habourfront, with over 100 celebrated galleries from across 22 countries participating. It opens from 11am to 5pm, with extended hours to 9pm on Thursday and Friday, and 7pm on Saturday. Check out the details and book your ticket here.
Since Art Central is situated at Central Harbourfront, comfort is essential as you will be covering a lot of ground. We have chosen our effortlessly glamourous Mai Trousers with our easy breezy cropped Neema Top, paired with our signature Kimono-styled Willa Jacket. Remember to wear flats, your feet will thank you later!
3. Gallery Art Night
If you are looking for something more cozy and intimate, you might want to check out Gallery Art Night on 25 March. A total of 30 critically-acclaimed galleries will be joining that night and it is a perfect opportunity to "gallery hop". Read here to see the list of participating galleries.
It's time to show off your artistically whimsical style by pairing our Marni Top with matching-printed Amala Trousers. With an exclusively designed print inspired by African influences, you are bound to stand out from the crowd in this co-ord set, amidst all the artwork - you will become a piece of walking art.

4. Street Art
Attention to all street art fans! HKwalls is providing the city with electrifying street art created by both international and locally-acclaimed street artists. During 23 to 31 March, watch the whole of Wanchai get transformed by these emerging artists, repainting a blank canvas into a thrilling artistic hub. Visit here to keep posted for a list of your favourite street artists.
When it comes to street art, it's all about the vibrance of the artwork. That's why we've chosen a monochromatic look - our newly designed Lulu Skirt and our Black Neema Top, paired with our new embroidered Jamilia Jacket. This clean neutral combo gives a stark contrast to the energetic colours on the streets, without drawing away any attention. Finish off with some edgy street-style accessories and you are part of the art!

We can't wait for all these exciting events and parties! Dress up for your next adventure and join us this March to celebrate the beauty of art.