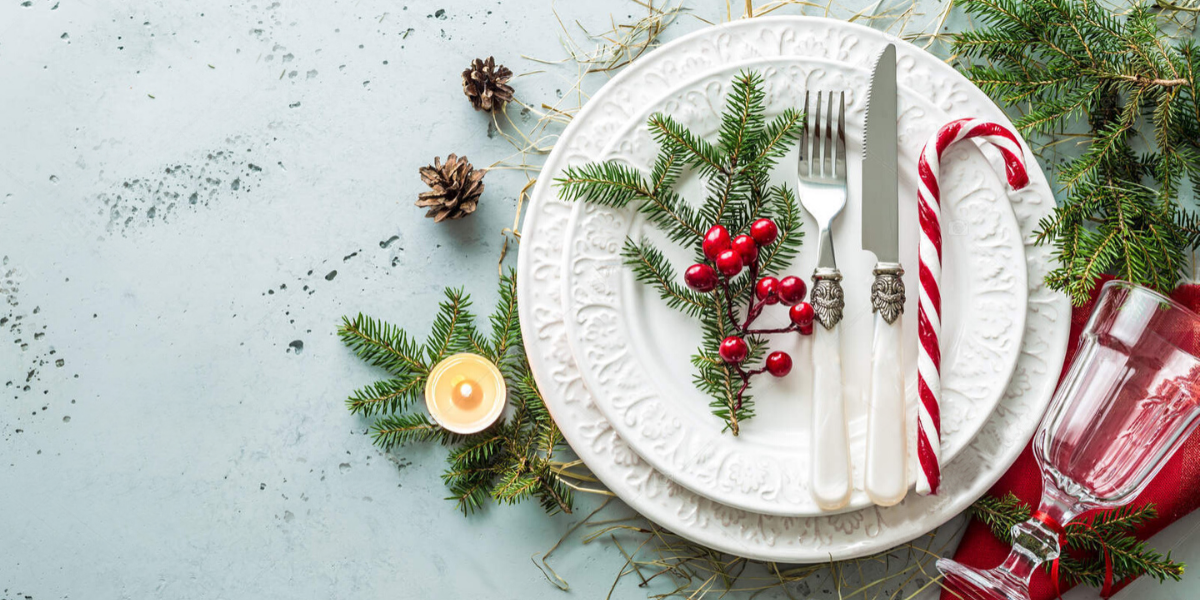 Planning on where to celebrate Christmas this year? Want to celebrate Christmas in style? Christmas dinner is probably the most important meal of the year for a lot of people and you want to do it right! This week, we've gathered five of the top restaurants around the world to celebrate Christmas - read on to see if there is anything you fancy! 
Asiate, New York
Located on the 35th floor of Mandarin Oriental Hotel with a breath-taking view over Central Park, Asiate is the definition of decadent American dining in an elegant setting, presenting one of the most unique dining experiences in Manhattan. With their opulent interior, diners are guaranteed to be feeling luxurious. Their Christmas prix-fixe menu consists of some of the most lavishly festive ingredients, including lobster and caviar; scallops with sunchoke; parsley root soup with chestnut, apple, truffle crème; and your choice of entree: heritage turkey, branzino, wagyu beef, or barley risotto.
Simpson's In The Strand, London
Established in 1828 as a chess club, Simpson's In The Strand has been dealing in traditional British favourites for almost 200 years. Luxury can be found in every corner and a range of traditional British classics that combine the culinary expertise of their chefs with fresh seasonal ingredients sourced from across the UK are served. Some of them can also be found on their Christmas menu - including turkey, roast beef and Mulled Wine Foie Gras. Vegetarian choices are also available such as root vegetable pithivier accompanied by pumpkin nage and crispy sage. If you enjoy traditional British cuisine, you sure won't be disappointed.
Statement, Hong Kong
Located in the heart of Central, Statement is known for serving an iconic British roast brunch. But throughout Christmas week, they've taken it one step further with festive classics such as a juicy roast turkey with cranberry sauce and free flow drinks. What's more is that on Christmas night, a special yuletide dinner, complete with indulgent starters of pâté en croûte and lobster bisque will be offered for those who enjoy a classic meal. The restaurant's exquisite interior provides its customers with a lavish dining experience - the blue furnishing with dark woodwork complements their food perfectly for a subtle, yet elegant overall perspective.
Cafe Boulud, Toronto
If you are looking for a more relaxed and casual restaurant with your loved ones then Cafe Boulud in Toronto is a great choice. This approachable French brasserie's mid-century design elements give the space an elegant but informal feel - perfect for an intimate family gathering. The menu is also tailored to a more laid-back but elevated demographic. Signatures like beef tartare, seafood, steak and grillades have been kept on the menu for those long-term fans. Their cuisine is polished, without being in tiny portions - so diners will surely receive the fine dining experience without needing to have an extra sandwich after returning home.
Les Bateaux Parisiens, Paris
If you are celebrating a romantic Christmas eve with your significant other - Les Bateaux Parisiens is the perfect place because you will be dining on a cruise on the River Seine! This unique and unusual setting leaves its customers an remarkable experience like no other. On this trip you will be departing at 8:30 pm from Eiffel Tower and returning at 11:00pm - large panels of glass on the cruise will allow you to admire the spectacular riverview and famous local attractions. The full experience includes a traditional Christmas Eve dinner in Paris with foie gras, veal with truffles and polenta, cheese and plenty of wine, served with stunning views of Paris and accompanied by live music. Truly an uncommon yet extremely romantic place to celebrate Christmas in.
We hope you have a wonderful time this Christmas. Book your tables now at your favourite restaurant, don't leaving it to the last minute! Merry Christmas and Happy Holidays!