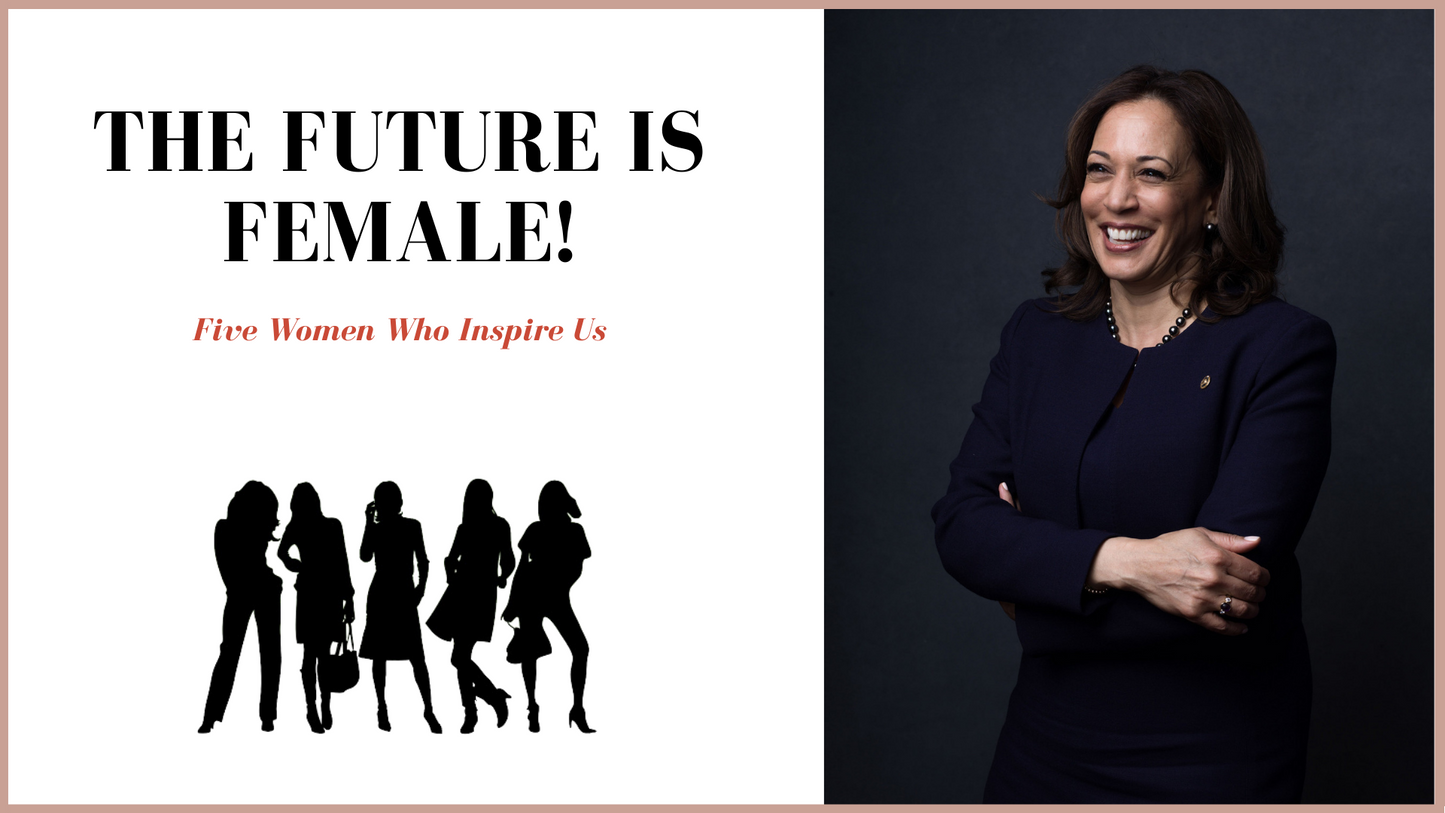 With #InternationalWomensDay putting the focus on amazing women, this week we're rounding up five game changing females who are doing things differently and paving the way for us all.
Check out our picks and get ready to feel inspired…
Jacinda Ardern - Prime Minister of New Zealand
When she was elected Prime Minister of New Zealand in 2017 at the age of 37, Jacinda Ardern was the world's youngest female head of state and she used her youthful energy to quickly set about creating one of the most diverse cabinets in history. Out of 20 members, 8 are women, 5 are Māori, three are Pasifika and three are LGBTQIA+, ensuring a true representation of the country was incorporated into every decision. Less than a year into her term, she gave birth to her first daughter and has since given major speeches with her daughter on her lap, helping us all to see the human side to politics. Not only has Ardern taken quick and decisive action against gun violence, her strong leadership during the pandemic led to only 25 New Zealanders dying from the virus and won her a wealth of respect from the rest of the world.
Chrissy Teigen – Model, Recipe Author & Social Star
Teigen is a multi-talented star who loves to make us smile on social media with her perfect mix of playful family content and delicious food creations. However, it was last year that she allowed the world to see a really raw side to her that instantly resonated with many women. When she suffered a pregnancy loss and documented the tragic news on her social platforms, we were truly inspired by Chrissy's display of both vulnerability and strength. Showing it's ok to talk about losing your baby, she opened a dialogue around grief and invited others suffering loss to share more and feel supported.
Jordan Gaspar – President & Managing Partner at AF Ventures
A female at the forefront of the wellbeing movement, Jordan heads up AF Ventures – a 100% woman-owned VC firm. In 2014, Gaspar did something no one else had done – enter the male dominated VC space and invest in a non-traditional category – early stage food and drink brands that were geared towards the modern, health conscious consumer. Having predicted key trends within the industry time and time again she has continued to diversify her firm's portfolio, reaching into the realms of personal care, beauty, and pets all with a 'better for you' ethos. Jordan has challenged expectations within the financial sector and has helped many female-founded brands reach their potential.
Camila Cabello – Singer
Whilst Camila is known for her pop star status she came under fire when a racially insensitive social post from the past surfaced. However, whilst many celebrities might have hidden from the spotlight waiting for the cancel culture to blow over, Camila showed she was truly committed to change. She sought to partner with the Movement Voter Project to launch the 'Healing Justice Project' – providing grants to 10 BIPOC, LGBTQ+ and youth-led organizations to cover six months' worth of mental health support for their workers. It's great to see someone high profile address their ignorance and truly take action to educate themselves and make the world better in the process.
Kamala Harris – Vice President of the United States
After her iconic election win, Kamala now holds many firsts - the first Black American woman to hold that office, the first South Asian woman to hold that office, and the first woman to hold that office. Her iconic quote "The first, but not the last" is enough to make all of us want to break through the glass ceiling. Outside of the White House she juggles a large, loving, non-traditional family which we adore. Having married her partner Doug in 2014 she became a step-mum to his two children and a close friend of their mother. We love that Kamal is doing things differently and can't wait to see how she shakes up US politics for the better.
Now you know some of our favourites, why not share your own on social and don't forget to tag in #EmmaWallaceWoman to let us see your suggestions.