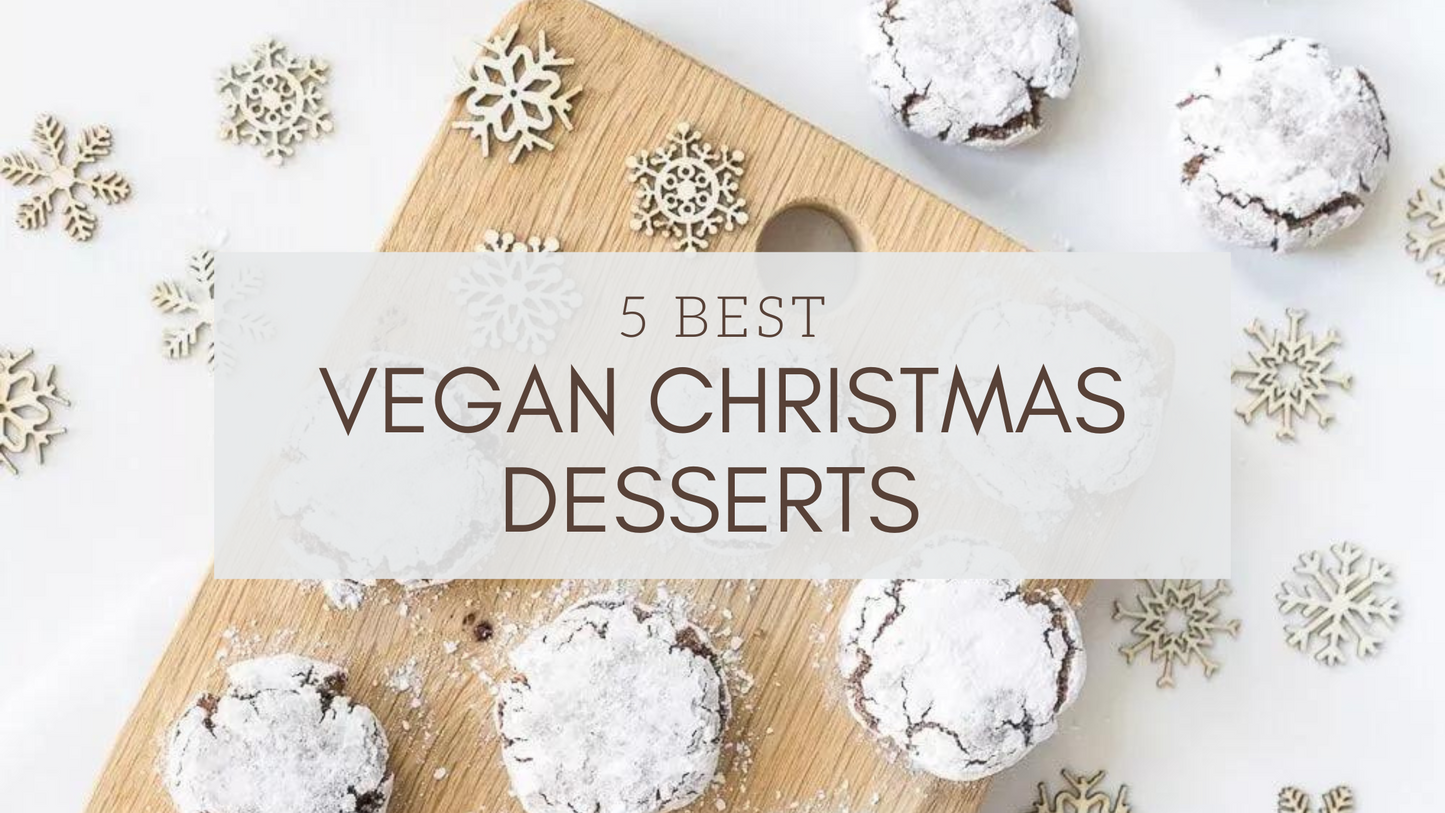 Christmas is a time for indulgence, a time for appreciating mince pies, Christmas cake's and puddings, and lots of chocolate too! But eating a plant-based diet doesn't mean you have to miss out on your favorite seasonal sweet and savory dishes. 
Read on as we reveal 5 of the most tempting vegan Christmas dessert recipes to help you enjoy a sweet Christmas!
1. Vegan Chocolate Amaretti
There is nothing more irresistible than the smell of a warm batch of cookies coming out of the oven on these cold days!
Full recipe from Gathering Dreams
2. Vegan Snowball Cookies
Best to share these buttery, full of pecan, little festive holiday cookies with friends at a house party, better than having a snowball fight.
Full recipe from Nora cooks. 
3. Brownie Truffles
These gluten-free and vegan brownie truffles are so rich and chocolaty! You can decorate them in so many different types of cute garnishes making them perfect for the Holidays!
Full recipe from Just What We Eat.
4. Vegan Pumpkin Pie
Pumpkin Pie is a must-have dessert for the holiday season, with a mixed taste of sweet and spicy, the pumpkin custard filling is classic and delicious served with a dollop of vegan whipped cream.
Full recipe from Nora Cooks
5. Vegan Coconut Macaroons
Vegan Coconut Macaroons are sweet, chewy and moist with a lightly toasted exterior. Great to have them with your loved ones on a Netflix night.
Full recipe from Nora Cooks.
 We know it's hard to resist… Turn the oven on and start your Great British Bake Off Christmas version at home, making sure to share with your friends and loved ones this festive season!