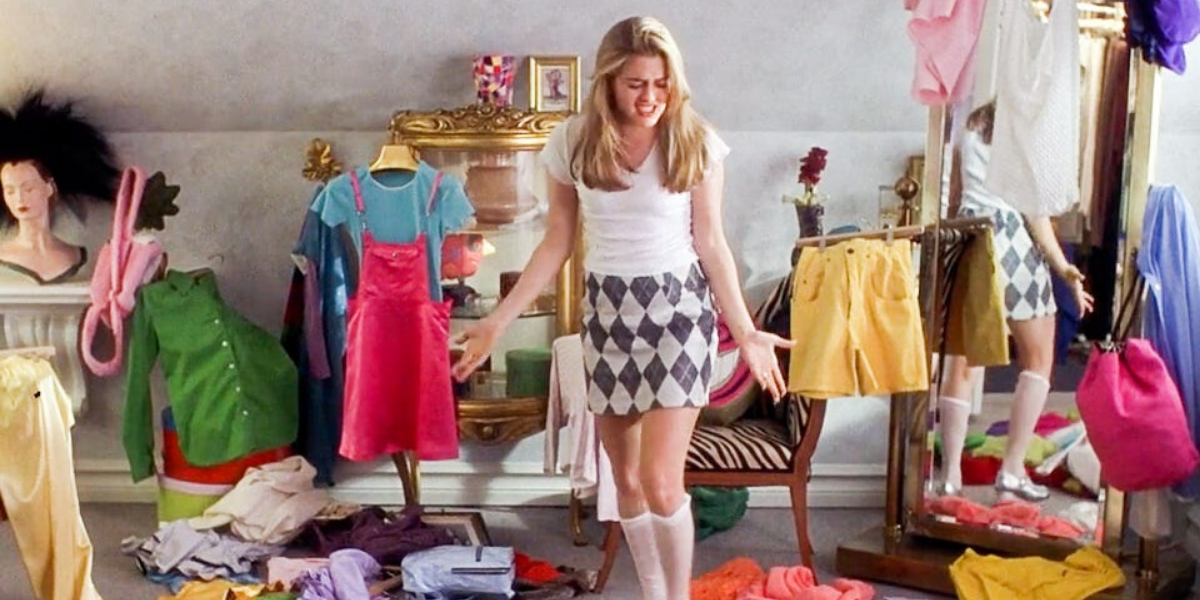 With a new season upon us it's time to Spring clean your wardrobe to make way for newness!
This week we're giving you some fast tips on how to shed excess and keep your closet clear and ready to embrace upcoming collections.

Get set to purge!

Divide and store…
With these transitional weather months upon us, it's the perfect time to store away previous seasons clothes to free up space in your wardrobe. Spend time ensuring every item you won't need to wear for the coming months is clean, ironed and fresh. Place them in vacuum sealed bags, snap shut and store away until the seasons change. This easy move will free up space in your cluttered closet and ensure you only need to select outfits from seasonally appropriate pieces, making getting ready easier!
Swap don't shop…
If your wardrobe is brimming with clothes you don't wear then you need to shed the excess. Throwing clothes away isn't going to help our planet so instead of ditching your dresses, tops and trousers why not get the girl gang together and host a swap shop? Bring the pieces you don't want anymore and get your besties to do the same. Swap for something you do want and donate anything you don't pick to charity to ensure the circle of life for your clothes continues to thrive.
Hang On…
When you have a host of mismatched hangers in your wardrobe it can make navigating your outfit options impossible. Swap for matching wooden hangers that help your clothes hang evenly. Not only will you be able to see everything clearly, you can move your pieces around in an instant giving you some inspiration to shake up your look, mixing and matching your favourite items effortlessly.
Be Basic…
To make the most of your spring wardrobe, ensure you have the perfect basics in your wardrobe that will lay the foundations for you to build your look from. The perfect plain white tee, a long sleeve bodysuit, the ultimate pair of jeans – keep these in your closet and use them to underpin your spring look. These versatile pieces will give you multiple ways to wear your hero SS20 items no matter what the weather holds. The end result? You can buy less and make your closet work smarter for you – without the clutter!
Does It Bring Joy…
Marie Kondo might be militant when it comes to keeping things simple and effortlessly clean, but when she asked 'does it spark joy' she was on to something! When clearing out your closet, ask yourself – does wearing this make me smile, make me feel unstoppable, make me want to show off my outfit for everyone to see? If it doesn't then ditch it! Every item in your wardrobe should be filled with delight and those pieces that don't make you feel happy should be gone for the season and beyond.
Now you know how to skim the fat from your wardrobe it's time to spring into action and get ready for a new season in true style.