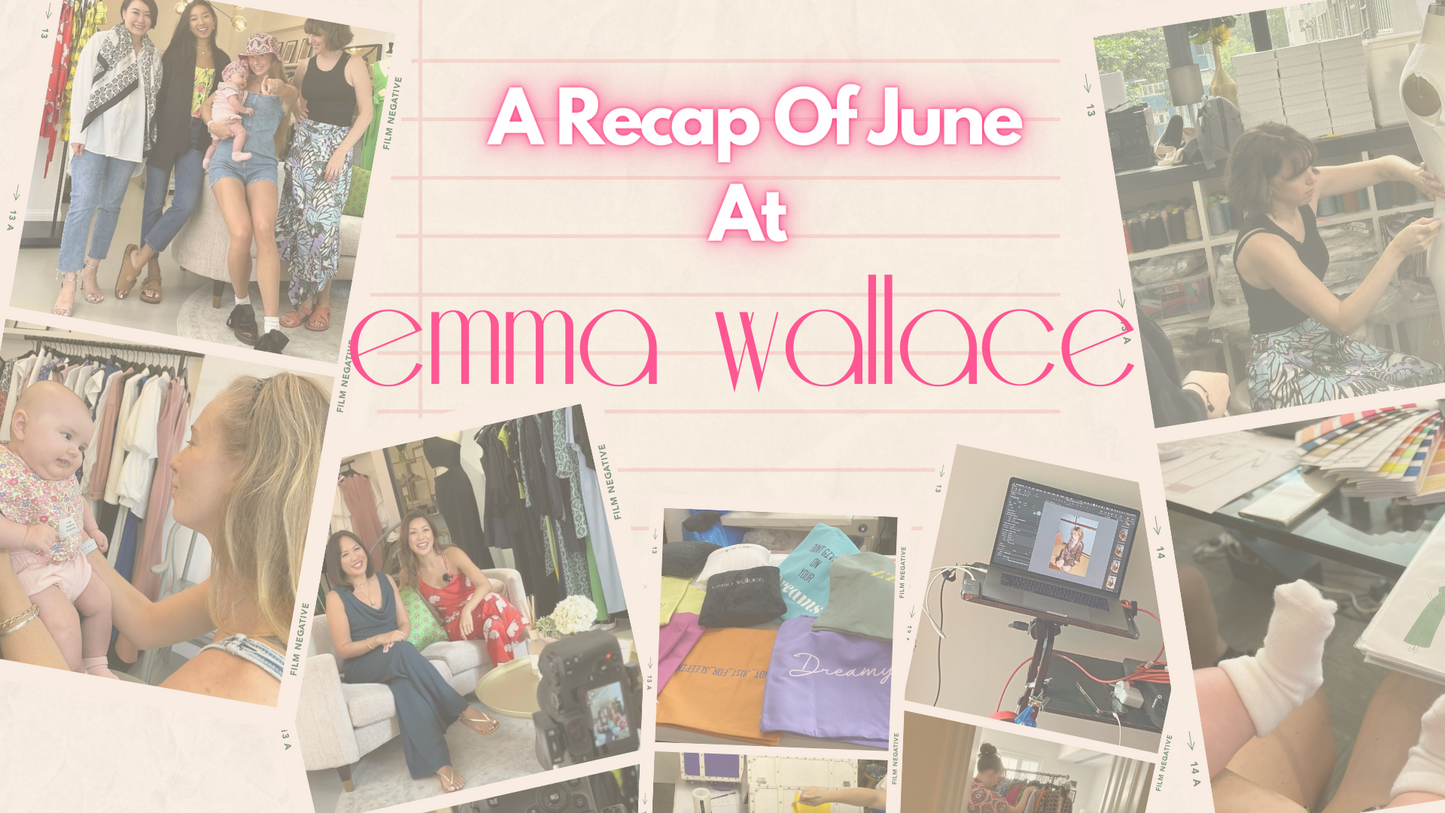 June at Emma Wallace was busy as ever! This past month we had it all, from photoshoots and interviews to team reunions and secret plans, here's our June recap. 
If you haven't already heard, there is NEW Emma Silk on the way! Shooting this special collection with photographer Marco Chow and
WOW productions
was an incredible collaboration of minds and we can't wait to share the final results with you all very very soon.
It's been a little messy behind the scenes this month, we have all been working hard at planning, prepping and painting (yes, painting) for a few exciting evenings we have coming up soon in July. You will have to wait and see what's in store, but there may even be an invitation in it for you too. But you don't need an invitation to come and party with us, you're always welcome to come see the team at our shop Mon-Thurs/ Fri-Sat.
Emma finally gave in, after weeks of anticipation from our production team, and shared her final designs for the approaching Autumn Winter 2023 collection. We see classic styles rejuvenated, fresh ideas and new inspirations emerging through for the next season. In true Emma style, she shared the designs in a team meeting with her two girls on her lap and a very happy production team on her screen.
We welcomed p
ersonal style coaches, 
Nicole and Debbie, into the Emma Wallace shop this week where we spoke about their innovative styling business, Dressing The Women and all the paths leading up to this point for them. The pair shared invaluable advice on balancing life, friendship and business all whilst slaying - stay tuned, interview coming soon. 
Our team at Emma Wallace has always been spread across the globe, with members based in Hong Kong, the United Kingdom and all through Asia. We love having the internationally based members visiting back at our flagship shop and office in Hong Kong. But this month, we welcomed one of the brand's creative minds back home to Hong Kong permanently, bringing our team a little closer together again.