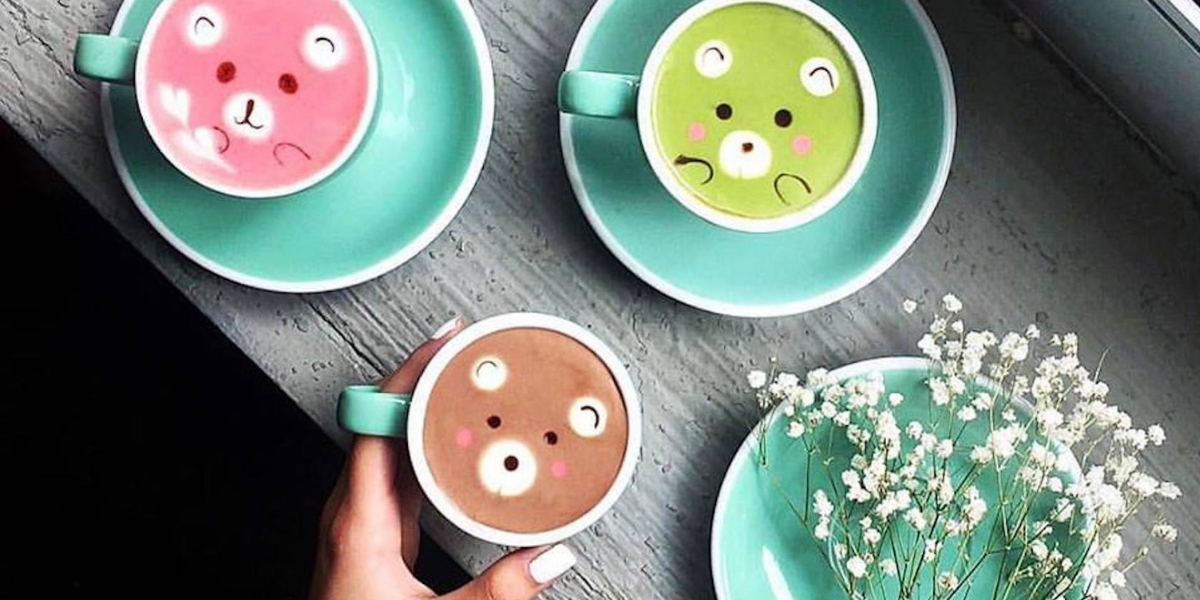 Adventure awaits but first, coffee!
Some days you just need that caffeine hit, but for those of you who like to combine an Instagram shoot with your latte, this week we're giving you the low down on the most photogenic cafes around the world! The perfect destinations to snap up a flat white and some 'likes' in one hit…
1. EL&N, London
With its incredible flower walls peppered with love hearts, EL&N café with locations in Park Lane, Knightsbridge and Selfridges offers a pastel pink paradise for those seeking the ultimate Instagram backdrop. Neon signs with cute quotes adorn the walls, whilst carousel horses are on hand for those who love a prop. If you're looking to spice up your usual cup, then try the Velvet Latte – made with red espresso, rooibos sweet and condensed milk. It's as pretty as it is delicious!
2. Sweet Moment NYC, New York
Whilst its interior may be less of an Instagram dream, Sweet Moment NYC in Chinatown wins hands down when it comes to the cutest drinks in the Big Apple. Their signature pastel coloured cream topped coffees will instantly cause a stir amongst your followers! Available in choco, matcha, red velvet, thai and taro these cold drinks are Kawaii in every sense. The perfect cup to put a smile on your face!
3. Zimzala, Sydney
When it comes to this café, it's less about the interior and more about the epic views. Situated a hop away from the beach, the large glass open doors make you feel like you're already sunbathing by the ocean. Switch up your order for an iced latte, cool off and kick back as you let the day go by.
4. Le Pavillon Des Canaux, Paris
A coffee house with a difference! At Le Pavillon des Canaux you can enjoy your cup of joe in a bath! This quirky destination invites you into what feels like the home of an avante garde artist. You can choose to enjoy your coffee and breakfast either in a bedroom or a bathroom. Whilst the concept will no doubt set your gram on fire, the food is also delicious meaning this is a destination full of style AND substance.
5. Jarryds, Cape Town
Grab a cup of Fair-Trade coffee at this espresso bar and eatery before ordering a near tumbling tower of crepes. With a pancake for every palate, including the traditional toppings of banana all the way through to candy floss, the iconic destination in Sea Point is all about pairing your battered treats with a delicious dose of caffeine.
So what are you waiting for? Get your brew on and don't forget your camera!