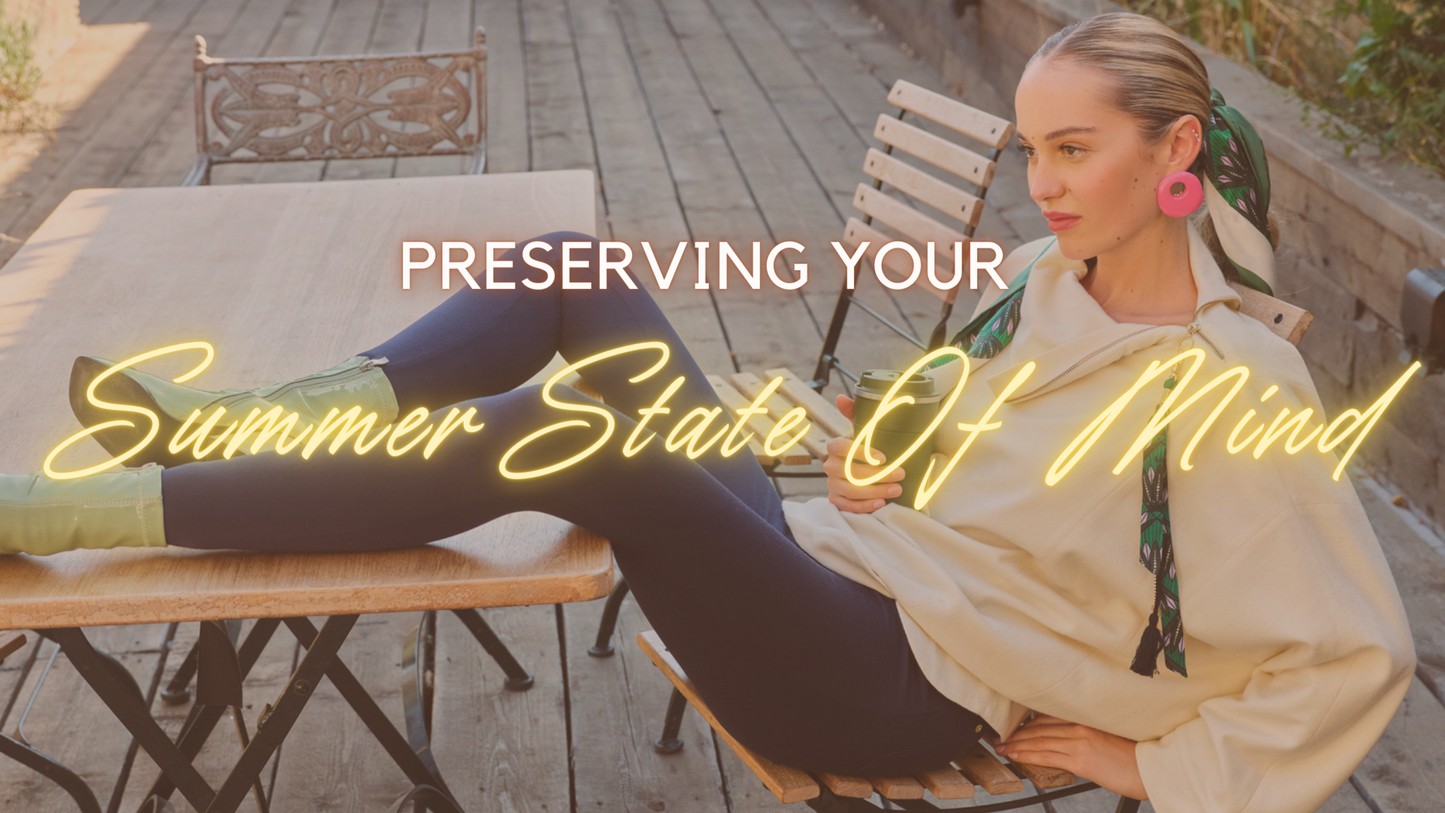 Not to be dramatic, but 'winter is coming'. Ok that is dramatic... we still have Autumn!
But as summer is gently squeezed behind the emergence of brown leaves, it's only natural to prepare (as many creatures do) for the cooler months.
Summer is full of nostalgic memories; holidays, adventures in the sun, light evenings drinking with friends, and a general relaxing of routines. Leaving Autumn as the bad guy delivering shorter days, holiday blues and snapping you back to reality. Often this period falls hand in hand with the increase of pace of life again through the typical 'back to school' culture. To manage the increase in speed of life in the seasonal transition we are in full support of Slow September. Loose the bikini but keep the martini- got it?
Here's how we're practicing Slow September.
Autumn often brings a flurry of activities and commitments as we step into the festive period. Halloween party invites, bonfire & fireworks bookings, not to mention the C word lingering!- And does anyone else's friend group all have birthdays in September? Don't be afraid to say no and reassess your schedule to prioritise what makes you happy.
After the whirlwind of summer adventures, holidays with loved ones and solo trips in nature, take some time to reflect on the memories you've created with gratitude. Try not to hold on to resent for the passing of Summer, and remember there is more to come yet. Focus on personal growth and new memories to be made; this is simply a different page to your book, turn the page with an open mind.
Saying goodbye to the summer BBQ is a lot easier knowing Roast Dinners are around the corner. Swapping ice lollies for freshly baked goods is the perfect moment to slow down, sit down and fully experience the warmth and comfort these new season flavours bring you.  Hello pumpkin spiced lattes, we've missed you!
Self-care becomes paramount during any period of busyness, and don't think because you're wearing long sleeves again we won't notice when you stop full body moisturising! Prioritise taking care of your physical, mental, and emotional well-being whatever that looks like to you… long baths & your Emma Silk coming up! 
Declutter and reorganise your living space; a tidy space is a tidy mind. Clear out an afternoon to take away any items that no longer serve you going into Autumn (aka put the paddling pool back in the shed). Pack away the summer clothes and get excited to start layering your favourite trench coat, pull your winter boots out and bring on the cozy sweaters!! 
The transition into September and the Autumn period leading up to Christmas (oops I said it) can be hectic but slow living is a mindset that can be integrated into any lifestyle, no matter your schedule. Prioritise what makes you happy, appreciate the now and take time to declutter your space and your mind with a little self anointed TLC.