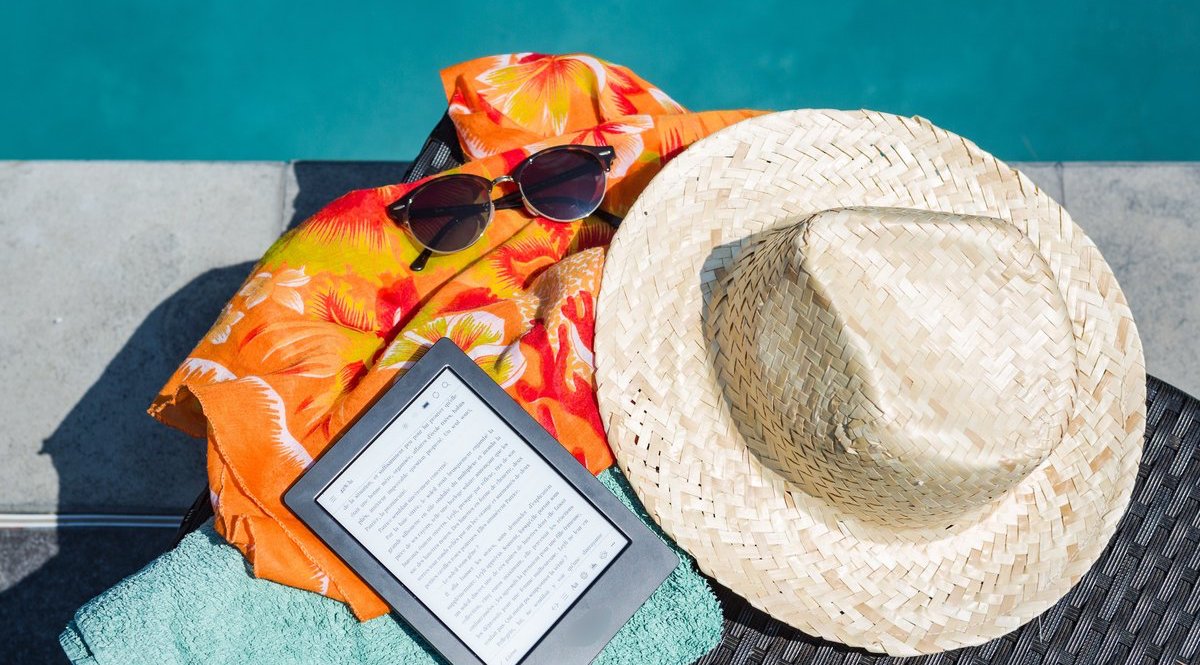 Temperatures may be climbing but don't let your style get overheated! This week, we're rounding up some serious outfit inspo to help you keep your cool during these warmer months… 
Whether you're packing for a staycation, heading to the pub garden for a nice cold glass of rose, getting sand in your toes at the beach or busy rocking your girl boss persona in your home office, we've got a look that will help you nail heat wave chic!
Here's our favourite looks… 
Stay cool, calm and collected in your HOME OFFICE
Working from home has quickly become the 'new normal' but as the heat sets in, it can send your stress levels rising. Keep your calm and don't sweat the small stuff by rocking our Juan romper. This short-sleeved wrapped front playsuit comes with a relaxed fit that looks and feels beyond cool. Pair with our Astrid & Miyu Pearl Hoops for details that demand attention on any Zoom call and don't forget a scrunchie to tie that hair up as temperatures soar.
Wander feeling the breeze on a STAYCATION
With travel limited, we are indulging in adventures that are a little closer to home! For a stylish staycation, our Maria dress is a must have. This kimono kaftan offers a boxy fit that lets you feel free and easy whilst featuring hand-beaded embellishment that will shine in any wanderlust setting. Drop in some details with our Astrid & Miyu Pearl Shell Toggle Necklace for an ocean feel that will transport you to travels gone by, a seashell inspired raffia bag, block heels and sunnies for a look that will make you feel as if you're strolling along the riviera, even if you're only a few hours from home.
Let your style shine at the BEACH
We all love to while away the hours listening to waves lapping at the shore and feeling the warmth of the sand under our feet, but as the sun soars you'll need a look that won't require you to jump in the water to cool down! Try pairing our Tina top with our gold Tara shorts for a look that feels sunset over the dunes worthy. With its 70s inspired statement gold rings, this little black vest is made from 95% cotton for a breathable touch that's equal parts comfy and chic. Add a straw hat, oversized sunnies and snakeskin sliders to keep the look feeling effortless, and grab your woven tote filled with treats ready for a picnic on the golden sands.
Feel frosé all day in the PUB GARDEN
A nice cold glass of wine in a pub garden? Does it get any better on a sunny afternoon? As the heatwave sets in, alfresco socialising is a must, but keeping your style floaty will ensure you keep your look on point even as that Celsius level rises! Try our Amina Maxi and add a pop of print that's guaranteed to make a statement. Pair with the Jessica top and rock some cut-out action that delivers details that not only add a touch of cool to the look, they let your skin breathe! Style with pastel pink accessories, our Astrid & Miyu Mystic White Jewelled Huggies and a bow scrunchie for a casual, relaxed take that will scream bohemian beauty.
Now you know how to turn up the heat on your look whilst keeping your cool, it's time to get out there and embrace the sunshine!