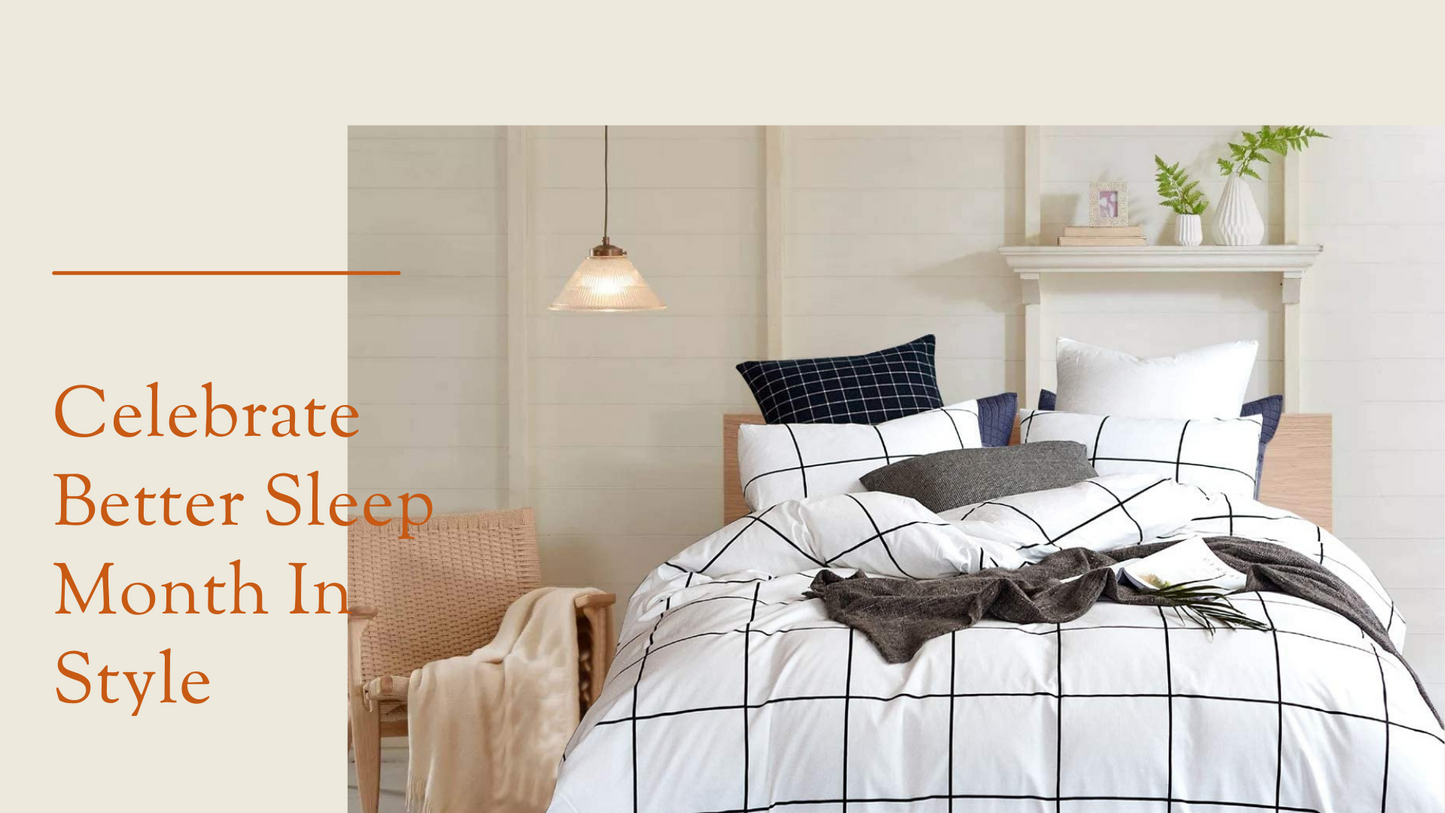 May marks the kickoff of Better Sleep Month. We love to slumber in style, and nothing makes us want to jump into bed like good linen. 
Whether it's sumptuous sateen, ultra-fresh linen or breathable cotton, this week, we're rounding up our five favourite bedding brands to help create the perfect setting for your best sleep yet. 
Here's our top picks to help you drift off in decadence…
DUSK 
Offering the epitome of luxury for less, Dusk's duvet covers, pillowcases and sheets are softer than soft and beautifully breathable which will help you achieve a restful night's sleep. With effortlessly laid-back styles, you can channel hotel-chic or French country with white bedding made from 100% superior cotton and finished in either a crisp percale or silky sateen for ultimate comfort. Here at Emma Wallace, we love the Mayfair set with its piped style which instantly pulls a look together or opt for an 800 thread count for that added level of luxe. 
The White Company
With a belief in life's simple pleasures, we love The White Company's collections that are built to last and become a part of our everyday lives. Their much-loved cotton and linen styles are ideal for summer. We love the Portobello Linen Duvet Cover which offers the perfect choice for those who are worried about going for entirely linen bedding. A nice middle ground, it's crafted from 200-thread-count cotton sateen but has a linen cotton border for a relaxed and boho finish. Chicer than your average! 
Emma J Shipley
Whilst most interior designer worth their salt will tell you that a clean white bedding set is the way to go if you're looking to emulate that luxury hotel feel, we love a print and sometimes nothing feels quite so indulgent. For the best rich patterns then we'd turn to UK-based illustrator Emma J Shipley. Her hand-drawn designs are printed onto a 200-thread count cotton sateen duvet cover. We love her Zambezi print with its surreal African landscape featuring a striking scene of creatures, both real and imaginary. Inspired by adventure stories, it's also reversible for those days when you want to mix it up.
Piglet
One of the best creators of linen bedding around, Piglet are known for their pursuit of sincere comfort and we think they've mastered it! Simple, high quality and low maintenance we personally love their Luna stripe design. Made from 100% natural stonewashed French flax and finished with delicate stripes it doesn't need ironing and it get softer and softer with wear.
Bedfolk 
Ridiculously comfortable luxury bedding sets, made from the highest calibre natural materials and woven by the world's best makers in Northern Portugal, Bedfolk has fast become a hit with those in the know and we're huge fans here at Emma Wallace! Available in 100% linen, and three styles of 100% cotton: Classic, Relaxed & Luxe, there's a style to suit every taste. We love the silky-soft and opulent feel of the luxe cotton duvet cover in Dove – an ethereal shade that will calm you in an instant. 
Now you know how to dress your bed, why not check out our Emma Silk collection to discover nightwear guaranteed to add that extra layer of luxury to your slumber.