Got your perfect outfit figured out but feel your masks lets you down? Look no further, Emma Wallace has developed the perfect mask in 4 of the iconic prints which means you can feel comfortable and look chic literally from head to toe.
Not only are they stylish, the Emma Wallace masks are of the latest German technology to keep you safe and secure. The outer layer is made of AG+ 200 Spandex fabric using a patented silver micron embedded fibre that is anti-bacterial. The built-in microfiber filter layer inside has a high efficiency filtration, stopping even the smallest particles from entering so you have double protection!
Comfort is key since you'll be wearing them all day, these masks have a built-in 3D sponge nose pad for comfort, lined with 100% cotton fabric and adjustable ear straps with a silver bead adjuster to fit all face shapes. Guaranteed to keep you cool and fresh. What's more? They are water repellent and machine washable, so no more waste and throwing away single-use masks that are soon going to filling up our landfills.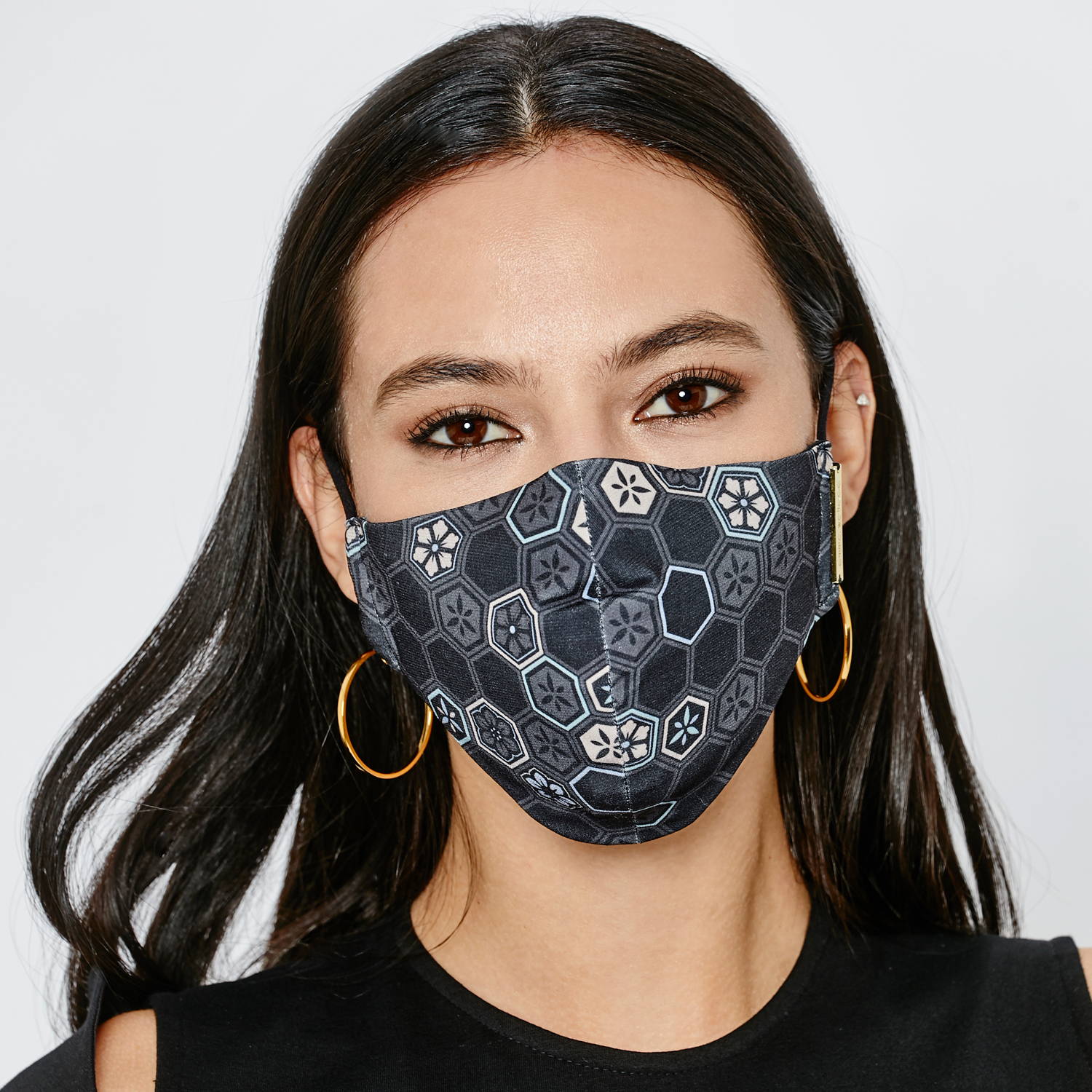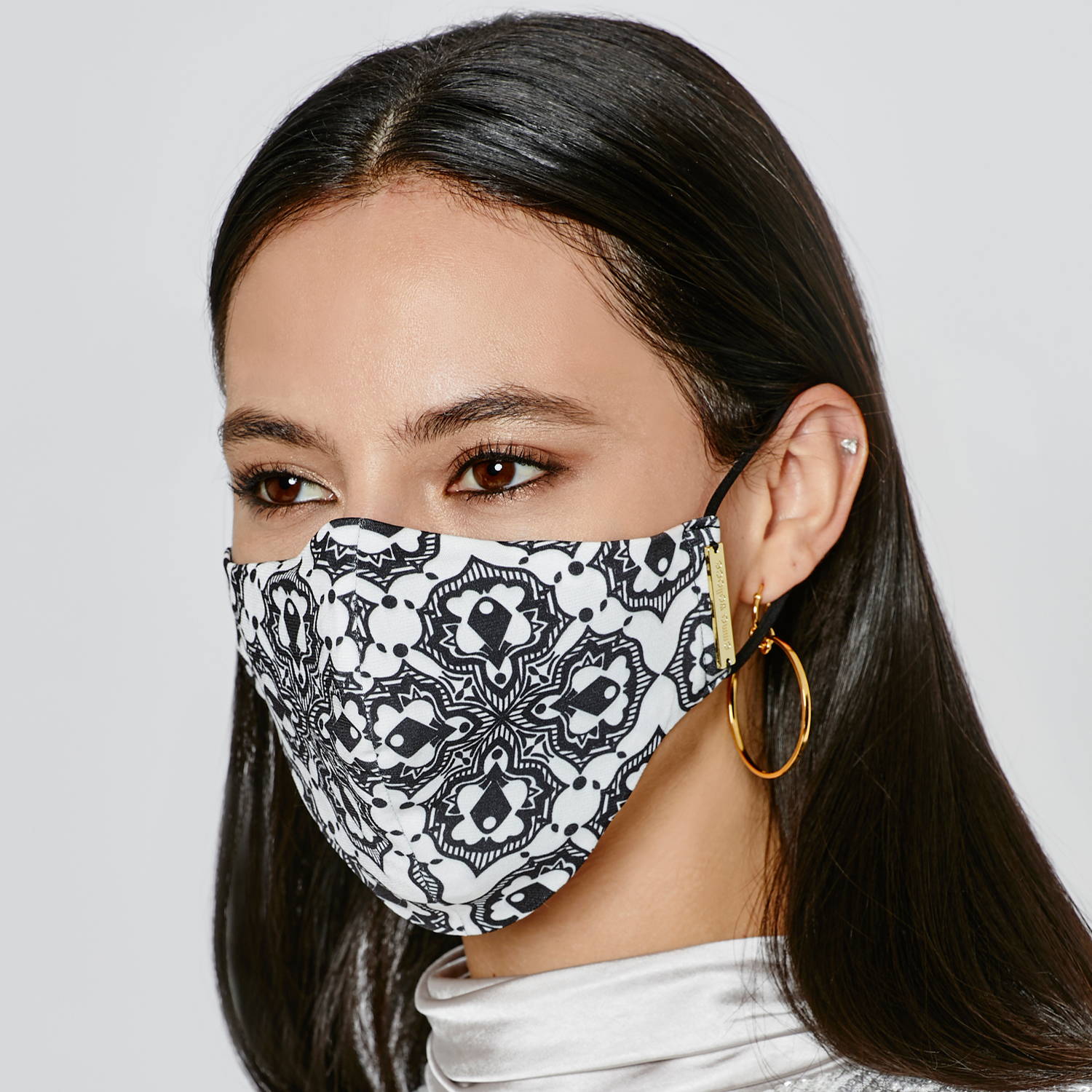 Available in 4 iconic Emma Wallace prints, the masks come in a geometric tile print in navy, a floral peony print in orange, a stripe print and a black and white geometic Thai print. They also come with a matching print anti-bacterial fabric drawstring bag for keeping your mask clean and safe in your handbag or pocket when not in use.   No more leaving masks open on restaurant tables or loose in your handbag.
If there is one mask to get you through these times, it's this one! Live your life knowing you can feel confident with a stylish mask, re-use and keep safe at the same time. Launching mid-October online and in store, the mask are available to Pre-Order now. Get yours before they run out, the #EmmaWallaceWoman must continue to dream, adventure and wander!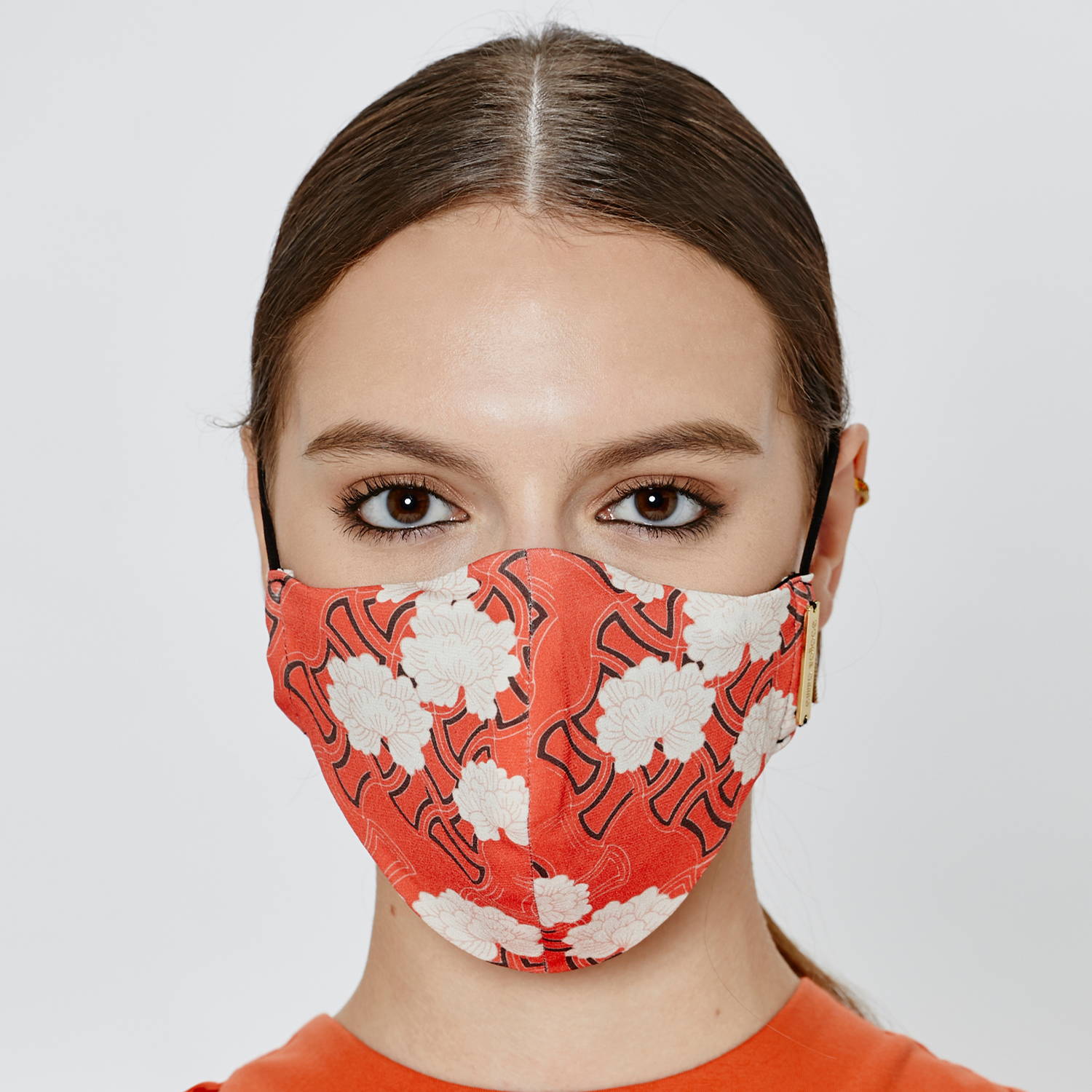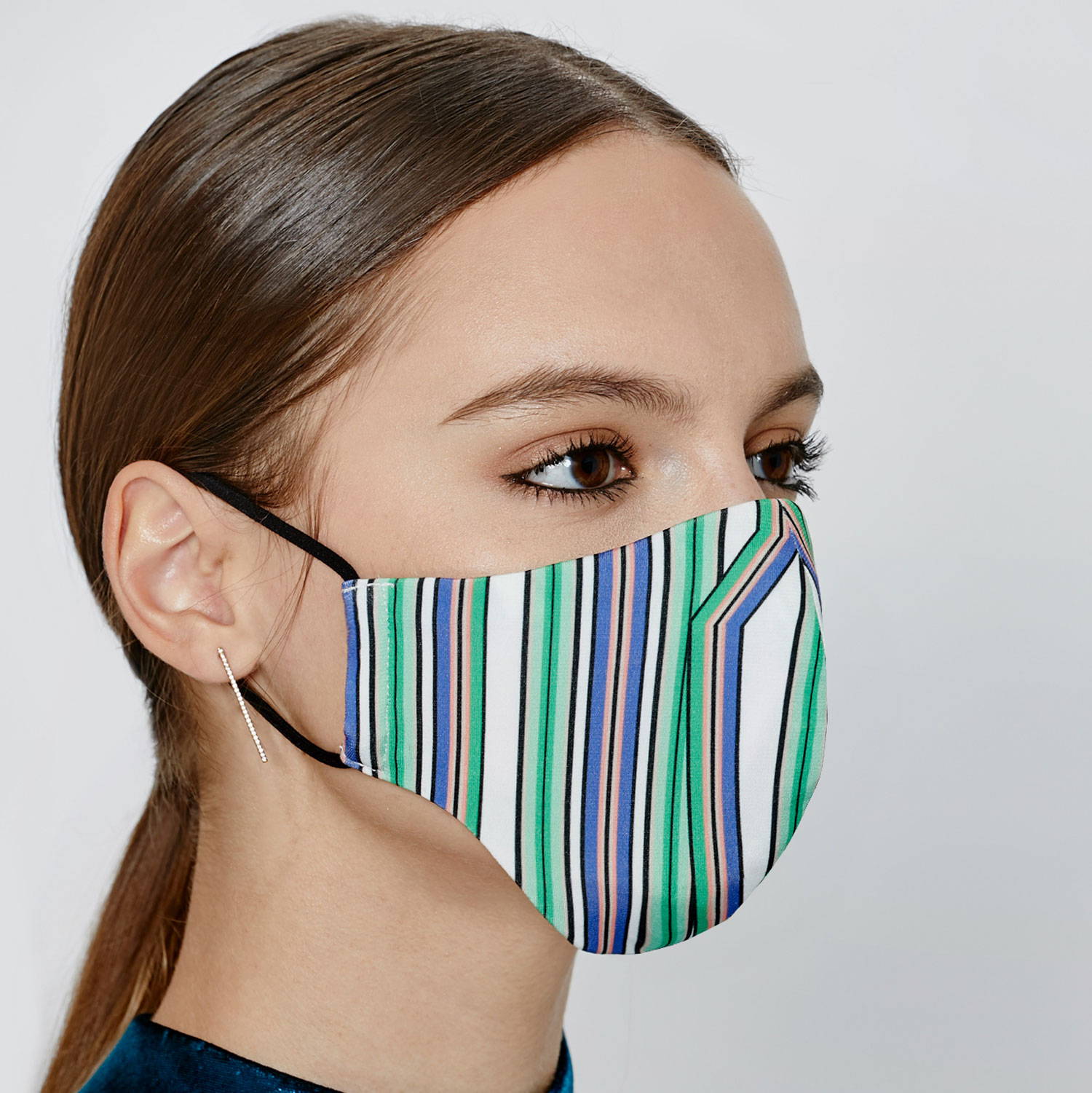 Key Features:
99% anti-bacterial efficacy with p

atented silver micron embedded fibre

Machine washable up to 30 times without affecting it anti-bacterial performance

AG+200 spandex fabric outer layer provides w

ater and moisture repelling function

100% cotton woven lining to ensure a smooth and soft feel

Additional b

uilt-in microfiber filter layer to ensure your s

afety and durable anti-bacterial effect

High-efficiency filtration to protect you from pollen, dust, mist and odour.